Imaginary Friends 4: 'You can't have standardised understanding without standardised language'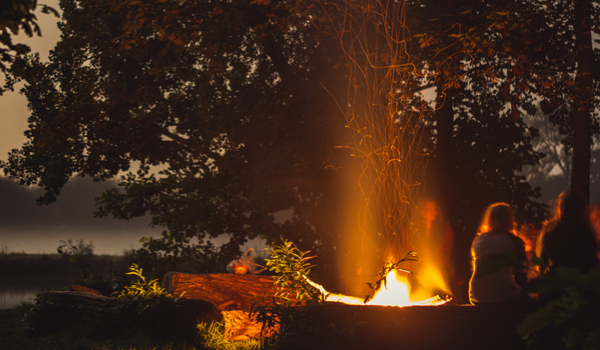 Image courtesy of and under license from Shutterstock.com
The Four Imaginary Friends continue to debate the fundamental question of whether humanity can expect machines to relate to the real world when the real world communicates in human language that has all kinds of peculiarities and nuances.
Location: A fireside.
A: Last time we looked at a specific example of how one letter in one word of one line in one stanza of a song can determine the whole sense of the song. I want to use that as a baseline for further discussion. Let's try to stay with the written word for the time being.
C: That example was one of the most important aspects of this subject. It's more than just whether a letter is a capital or lower case: it's also where typos and even variations in spelling can make a big difference.
D: I'll start then, but to do so I'll have to go back to one of the quotations we mentioned previously. Not to requote it, but to use it as a starting point. If everything is based on language, then machines must work in a common and standardised language. That's not a computer language, it's actual words and phrases, vocabulary.
A: Well, that idea falls at the very first hurdle, doesn't it? It's strange that we've previously mentioned George Bernard Shaw as a philosopher without mentioning the thing that, in this discussion, becomes utterly central: the statement often (but perhaps not accurately) attributed to him is that ″Britain and the USA are two countries divided by a common language." In fact, it's amusing in this context that the statement is often 'quoted' in more than a few different formats. For example, the New York Times has it as ″England and America are two countries separated by the same language." Why, one must ask, does the New York Times feel it necessary to use 'the same' instead of 'common'?
A: Let's look at English, for that is what Alan Turing specifically spoke about. And let's look at English in England. Also, let's look at two phrases that are exactly opposite but, depending on which part of England they are used, have the same meaning. 'It's up to you' in the north becomes 'it's down t
The content herein is subject to copyright by The Yuan. All rights reserved. The content of the services is owned or licensed to The Yuan. The copying or storing of any content for anything other than personal use is expressly prohibited without prior written permission from The Yuan, or the copyright holder identified in the copyright notice contained in the content.
Continue reading
Sign up now to read this story for free.
- or -
Continue with Linkedin
Continue with Google