AI healthcare startups are already having a transformative impact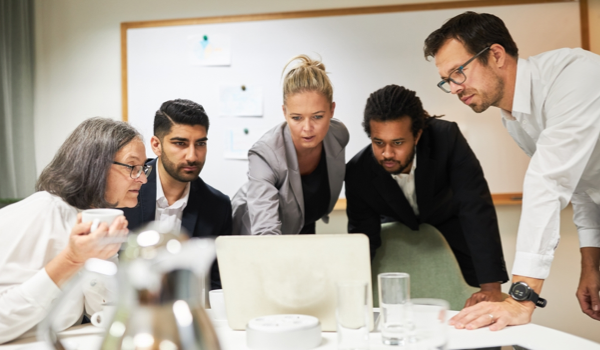 Image courtesy of and under license from Shutterstock.com
Most AI-driven healthcare startups are not household names, yet their impact is far from negligible. Ahmed Zahlan, a Fulbright Scholar doing his PhD on AI healthcare startups at the Columbia Business School, assesses the situation and drops some names to keep an eye on.
NEW YORK - Artificial intelligence (AI) is revolutionizing the healthcare landscape, transcending the confines of academic and technical discussions to emerge as a profound driver in everyday medical practice by helping doctors make more efficient and accurate diagnoses, optimizing hospital workflows, and offering personalized medicine meticulously tailored to an individual's unique genetic makeup.
Many AI healthcare startups drive these innovations, yet despite their exceptional potential, they have not received nearly enough attention in the research world, making it even more imperative to delve into the intricate dynamics surrounding them.
This article offers a comprehensive perspective that expands on an exploratory study I conducted and previously published in a peer-reviewed journal this summer. The study explored AI healthcare startups and elucidated their current status, trajectory, significance, and potential challenges.1 Building upon this foundation, the present article analyzes over 3,000 AI-based healthcare startups worldwide.
AI healthcare startups surge
AI healthcare startups are growing on a global scale and experiencing exponential growth, especially in developed economies. The annual count of newly established companies has witnessed a remarkable ascent, skyrocketing from a modest 14 in 2007 to an astonishing 438 in 2018. This rapid rise reflects the escalating interest and excitement surrounding AI's potential in healthcare. The narrative is not entirely straightforward: As Figure 1 below depicts, it takes an intriguing turn. Beginning in 2020, there has been a discernible dip in the emergence of new startups. Several factors may contribute to this trend, including the pandemic, market saturation, shifts in investor priorities, and economic dynamics.
The content herein is subject to copyright by The Yuan. All rights reserved. The content of the services is owned or licensed to The Yuan. Such content from The Yuan may be shared and reprinted but must clearly identify The Yuan as its original source. Content from a third-party copyright holder identified in the copyright notice contained in such third party's content appearing in The Yuan must likewise be clearly labeled as such.
Continue reading
Sign up now to read this story for free.
- or -
Continue with Linkedin
Continue with Google