Causation in AI applications in medicine, predictions, and prescriptions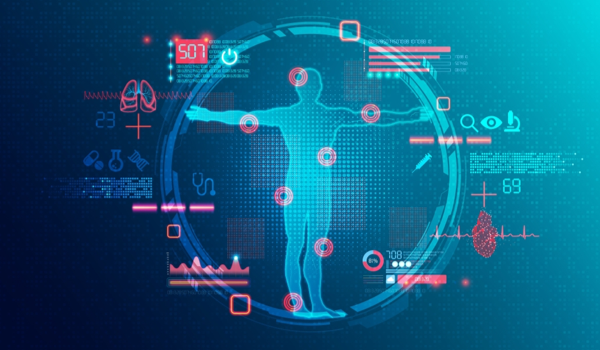 Image courtesy of and under license from Shutterstock.com
This third article in the AI Predictions, AI Prescriptions and Causation in Medicine series addresses questions foremost in healthcare: How likely is the occurrence of events? What must be done to ensure certain outcomes ensue? Predictive AI and prescriptive AI hold the answers.
AUSTIN, TEXAS - Before continuing with this article, be sure to first take a look at the previous one, Causation: The most misunderstood concept in AI, which covered the following:
- The difference between 'useless' correlations in AI versus 'useful' correlations/associations, as well as the three factors that determine a useful correlation.

- The different requirements for predictive and prescriptive models.

- The factors that determine causality at a simple level.
This article will analyze a model for increasing levels of knowledge and understanding, and then describe a specific example.
Seeing, doing, and imagining: Three levels of proof for prediction and prescription
This paradigm is attributed to Judea Pearl1 in his work The Book of Why.2 Pearl described a 'ladder of causation,' where increasing evidence provides insight into one's understanding of why something occurred and with what level of deterministic mechanism behind it.
Level 1: Seeing
This level mainly deals with patterns of association, as well as the human activities of seeing and observing.
Questions:
What if I see _____?
How are the variables related?
How would seeing X change my belief in Y?
Examples:
What does a symptom tell me about a disease?
What does a survey tell me about election results?
Level 2: Doing
This level is about intervention, as well as the human activities of doing something and seeing what happens next.
Questions:
What if I
The content herein is subject to copyright by The Yuan. All rights reserved. The content of the services is owned or licensed to The Yuan. Such content from The Yuan may be shared and reprinted but must clearly identify The Yuan as its original source. Content from a third-party copyright holder identified in the copyright notice contained in such third party's content appearing in The Yuan must likewise be clearly labeled as such.
Continue reading
Sign up now to read this story for free.
- or -
Continue with Linkedin
Continue with Google