Democratizing medical AI together: Is IP really protecting innovation?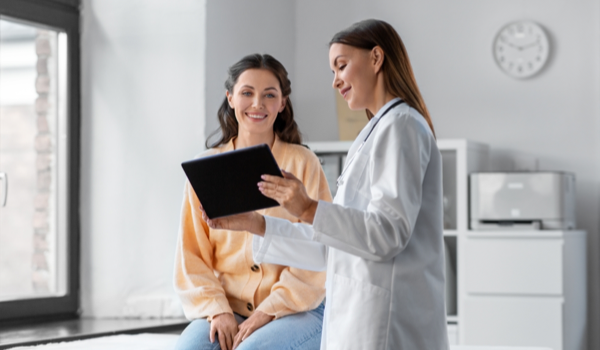 Image courtesy of and under license from Shutterstock.com
Patents and intellectual property laws are key to protecting innovation, but can also hinder openness and ease of sharing, problems during crises like COVID-19. Berlin-based nonprofit the Hippo AI Foundation is on a quest to promote openness, cooperation, and innovation without sacrificing safeguards.
BERLIN - While everybody agrees that collaboration brings more value and drives innovation, the old narrative of protecting one's knowledge through patents is as sticky as ever. One key issue is that patents are commonly believed to be a measure of innovation, despite how they often push to internalize knowledge and hinder open sharing. However, the COVID-19 pandemic underscored the vital importance of being able to share information and knowledge to create solutions and provide value quickly, especially during times of crisis.
My own journey of applying machine learning algorithms to healthcare started in 2010 at IBM, where I focused on decision-making expertise based on health data in a global context. One of the key lessons I learned was that my naive optimism did not accurately reflect the reality of the financial markets, which were transforming people's health data into a variety of financial instruments that were securitized. These products are similar to the ones that caused the global financial crisis of 2008–2009, and they represent a very concerning trend that could put the health of future generations at risk.
Despite this, I have found that most people working in artificial intelligence (AI) for medicine share the vision of a positive future that breaks down inequalities and makes medical AI a common good. Unfortunately, established institutional structures are guided by fear and prioritize a competitive and de-globalized approach, which is worrisome.
How can the global community collaborate to create inclusive and sustainable AI that improves the quality of life, prevents illnesses, and bolsters local economies? To tackle this question, I founded the Hippo AI Foundation in Berlin, a non-profit organization focused on researching and developing open-source medical AI solutions. Creating a non-profit organization from the ground up was - and still is - challenging. The aim of our institution is to promote the
The content herein is subject to copyright by The Yuan. All rights reserved. The content of the services is owned or licensed to The Yuan. Such content from The Yuan may be shared and reprinted but must clearly identify The Yuan as its original source. Content from a third-party copyright holder identified in the copyright notice contained in such third party's content appearing in The Yuan must likewise be clearly labeled as such.
Continue reading
Sign up now to read this story for free.
- or -
Continue with Linkedin
Continue with Google