Deep learning is a great tool for automatically detecting COVID-19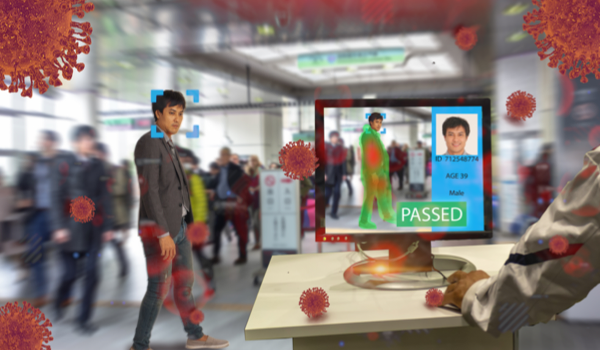 Image courtesy of and under license from Shutterstock.com
Intelligent methods help medical professionals detect and diagnose COVID-19 more quickly and so expedite treatment for patients suffering from severe cases, as ear, nose, and throat specialist Dr Mehrnaz Ataei and genetic and healthcare ML developer Dr Sara Moein succinctly explain.
NEW YORK, DUBAI - COVID-19 is the disease caused by the coronavirus SARS-CoV-2 that began spreading in late 2019, soon reaching every country around the world and causing the deaths of at least 6 million people out of the 760 million confirmed cases - as statistics from the World Health Organization as of March 2023 show - and this does not even factor in the vast number of uncounted cases and deaths.
To treat a COVID-19 case, the first step is to screen the patient in a medical center or hospital. The final means of diagnosis is to administer transcription-polymerase chain reaction COVID tests. However, for patients with severe respiratory symptoms who require urgent treatment, the diagnosis relies on medical imaging, which helps doctors identify the effects of the disease quickly. Based on the medical imaging protocol, patients first undergo X-rays and then a computed tomography (CT) scan is taken to obtain more details. X-rays and CT-scans thus serve as alternative solutions for COVID-19 diagnoses.
When it comes to diagnosing COVID-19 based on medical imaging, deep learning (DL) is the recommended method for automatically classifying the X-ray and CT-scans to related groupings. Various classification methods can be used - including positive-COVID-19 or negative-COVID-19 - or the level of damage that has been done to the lungs: low, moderate, or high.
As an advanced tool for COVID-19 diagnosis, DL can learn more accurate features using multiple hidden layers. DL is trained with a large amount of sampling data to predict or classify COVID-19 based on X-ray and CT-scan images. These CT images are generally large, often around 512×512×512 pixels. COVIDx CT-2A is a good example of prepared databases of CT-scan images and X-ray images: It is a benchmark database which is provided by multiple organizations, including the following:1
The content herein is subject to copyright by The Yuan. All rights reserved. The content of the services is owned or licensed to The Yuan. Such content from The Yuan may be shared and reprinted but must clearly identify The Yuan as its original source. Content from a third-party copyright holder identified in the copyright notice contained in such third party's content appearing in The Yuan must likewise be clearly labeled as such.
Continue reading
Sign up now to read this story for free.
- or -
Continue with Linkedin
Continue with Google