AI can improve clinical trial efficiency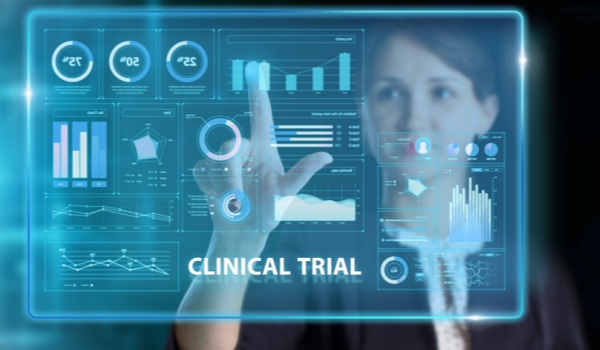 Image courtesy of and under license from Shutterstock.com
AI has played a crucial role in making clinical trials more effective and less biased, which is also important given the often-vast expenditures of time and money by drug companies.
PHILADELPHIA - Artificial intelligence (AI) is a discipline of science and technology that develops intelligent machines and computer systems to perform operations that typically require human intellect. This is analogous to the problem of using computers to study human intellect, but it does not have to be limited to physiologically observable means.
The applications of AI vary from simple to very complicated. A basic AI application could be something like a chatbot that is programmed to respond appropriately to various voice or text requests, or AI may be used to analyze massive datasets to identify patterns for answering questions, such as which patients are most likely to react to a certain medication. In clinical contexts, AI's ability to exploit important relationships within a data collection may typically be employed in diagnosis, treatment, and outcome predictions.
Though the first clinical trial was conducted in the 1500s, it was only recently that clinical trials became widely recognized as a credible technique for testing the effectiveness and safety of novel treatments. Clinical trials last 10 to 15 years and cost USD1.5-2.0 billion on average to develop a single new drug. Given the time and money invested, it is easy see just how important the success of each of these trials is. Due to this fact modern clinical trials are increasingly employing AI to increase efficiency, speed up drug development, and reduce costs and failure rates.
One of the main factors that contribute to failures in clinical trials is the lack of infrastructure, which leads to poor patient monitoring, unreliability, and inefficient results. Another important element is criteria for patient selection and recruitment, as many trials fail to recruit the best-suited people, result
The content herein is subject to copyright by The Yuan. All rights reserved. The content of the services is owned or licensed to The Yuan. The copying or storing of any content for anything other than personal use is expressly prohibited without prior written permission from The Yuan, or the copyright holder identified in the copyright notice contained in the content.
Continue reading
Sign up now to read this story for free.
- or -
Continue with Linkedin
Continue with Google