The Promised Land of Precision Diagnostics
By Verena Voelter | Dec 07, 2021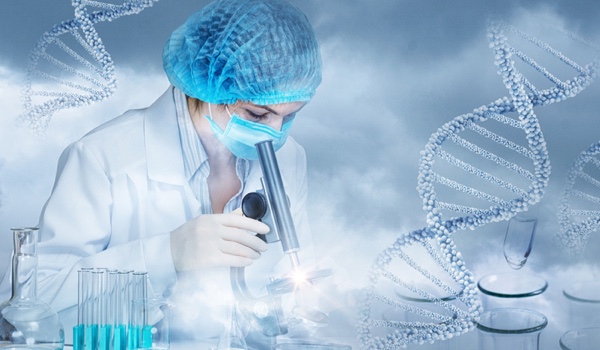 Figure permission with credit from istockphoto.com
Artificial intelligence and machine learning have finally entered our reality in healthcare. In part fueled by the necessity of the COVID-19 pandemic, the combined expertise of software engineers and clinical researchers are making it a new Promised Land for medicine. The tailored and personalized feeds of 'Netflix and OpenTable for healthcare' are pushing hard on our doors. They will make healthcare faster, cheaper, and thus deliver results to patients and doctors that truly matter.
ZURICH – When did you last order, post or book a table on your smartphone? Maybe just now. The Googles, Amazons and OpenTables have revolutionized the way we feel connected to the world today and the way we receive tailored news to our social media feeds. For a long time now, artificial intelligence (AI) has eased our access to information and helped us navigate the complexity that an overload of instant information generates. It is the world at our fingertips.
In medicine, where are the Netflix, OpenTable and Amazon for healthcare? On our doorsteps. Although we must search hard for them - pen, paper and fax machines still prevail in many places - we can observe the tide changing, and ignited by the COVID-19 pandemic. AI has become somewhat of a buzzword and the new Promised Land to pretty much all of our problems in healthcare, it seems. It is not only a commonly-used hashtag, but increasingly, health authorities and new political administrations around the world are referring to it: the United States Food and Drug Administration (FDA) with its digital health center of excellence, the European Union's e-health program, Germany's new coalition paper, and French President Macron's French 2030 strategy.
What Does This Mean?
Wherever our human capacity and imagination hits a ceiling, we call on AI and machine learning and their algorithms to simplify the complex world around us that we struggle to comprehend. In healthcare, more specifically, it helps us optimize skewed drug pipelines, competitive marketplaces, complicated biology, and the use of biomarkers. In addition to product and data connections, AI also strengthens our human connections. It condenses time and space and helps doctors, patients, pharma, payers and policymakers to become more connected. Think of how telemedicine and videoconferencing helped bridge social isolation during the
The content herein is subject to copyright by The Yuan. All rights reserved. The content of the services is owned or licensed to The Yuan. Such content from The Yuan may be shared and reprinted but must clearly identify The Yuan as its original source. Content from a third-party copyright holder identified in the copyright notice contained in such third party's content appearing in The Yuan must likewise be clearly labeled as such.
Continue reading
Sign up now to read this story for free.
- or -
Continue with Linkedin
Continue with Google