The Dark Side of Trust in AI Machines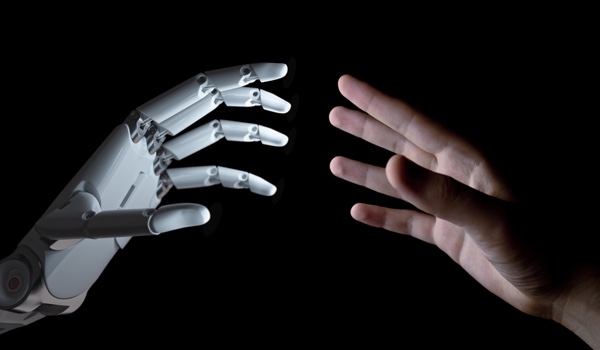 Image courtesy of and under license from Shutterstock.com
Human trust has been examined in psychology for a long time, but within the context of artificial intelligence many more questions remain to be asked. Marisa Tschopp explores trust and distrust in AI and puts forward her theory that the science needs safeguards more intangible than technology and privacy laws.
ZURICH - Humans make trust decisions every day, especially in relationships. Trust is the glue that bonds humans to life and work. Without trust, no families, no corporations, no rocket science, and no commerce would be possible. If trust did not exist, humans would lose their minds, and would be unable to cope with all the risks, fears, and uncertainties presented in daily life. Trust is a wonderful coping mechanism that deals with the unknown.1
Entering the algorithmic age, artificial intelligence (AI) permeates everyday modern lives and causes unprecedented change in social, civic, and economic life. A multitude of unknowns is happening simultaneously, globally, and with great rapidity, but if everything known about human-to-human trust is translated into machines, then maybe risk, fear, and uncertainty - which are closely related loyal companions in the context of AI - may better be dealt with.
Researchers and practitioners passionately debate the topic of trust.
"No one should trust AI," said Prof Dr Bryson, Ethics and Technology Expert at Hertie School Berlin.2
Vivid discussions focus on whether humans can trust a machine, AI, or any other technology. Is trust in machines an error of the mind? Should we stick with mere reliance without any emotional attachments? To debate such philosophical questions, of whether humans are able to trust a machine,3 is interesting, but the normative question of whether to repose trust in a machine is a much better question to ask. This is because even if philosophers argue that trust does not exist, people undeniably think about trusting a machine,4 an algorithm, a website, or a brand.
Bryson's statement is an extremely effective way to communicate the negative effects of blind trust, or overtrust. Too much trust can be fatal: Walter was driving a Tesla Model X P100D on autopilot
The content herein is subject to copyright by The Yuan. All rights reserved. The content of the services is owned or licensed to The Yuan. Such content from The Yuan may be shared and reprinted but must clearly identify The Yuan as its original source. Content from a third-party copyright holder identified in the copyright notice contained in such third party's content appearing in The Yuan must likewise be clearly labeled as such.
Continue reading
Sign up now to read this story for free.
- or -
Continue with Linkedin
Continue with Google