Big Tech Stands Ready to Deliver AI-Powered Healthcare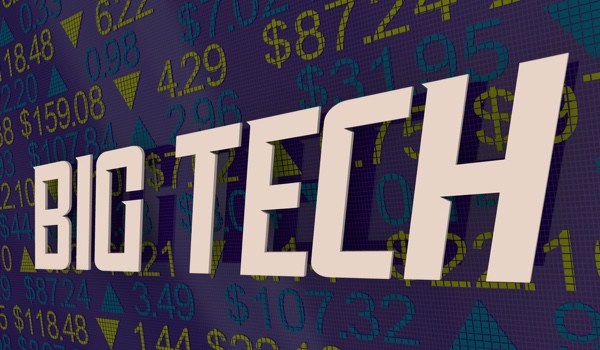 Image courtesy of and under license from Shutterstock.com
Big Tech may be ready to deliver artificial intelligence-driven healthcare, but guarantees are lacking that this will go well. Would it be better to integrate AI into the existing system or to try introducing something completely new? Award-winning science journalist David H. Freedman takes a closer look at Big Tech's plans for healthcare.
BOSTON - Big Tech - that is, Apple, Alphabet/Google, Microsoft, Meta/Facebook, and Amazon - is rushing into artificial intelligence-based healthcare in a big way. In principle, these tech giants are in an unparalleled position to achieve real advances in the quality, accessibility, and affordability of care, as well as in medical research, by virtue of their enormous investments in AI along with their ability to amass vast quantities of information on the behavior and health status of billions of users through their online platforms, not to mention their consumer devices and services.
Yet in spite of this potential and their unmatchable resources, Big Tech's success in healthcare has been limited thus far. This shows that these tech giants also face some unique challenges related to their mixed public profiles, as well as some unique barriers facing new, innovative players - even the largest, most influential ones - in the healthcare industry.
Big Capabilities
The resources at the disposal of Big Tech open up a wealth of possibilities for improving healthcare. Consider, e.g., Facebook's access to the trillions of posts, likes, and clicks of its nearly 3 billion users, which the company can cross-reference with profile data to build a picture of who is associated with which health conditions and which interests.
Google can do much the same with its search data, knowing what keywords individuals type into the search box - with an average of about 1 billion health-related searches taking place every day - which can then be linked to other online behavior. Google's parent company, Alphabet, runs an entire division called Verily that focuses on sensing, collecting, and applying consumer data for health applications. Google also owns Fitbit, whose wristbands track the activities of more than 30 million people, while its Nest division h
The content herein is subject to copyright by The Yuan. All rights reserved. The content of the services is owned or licensed to The Yuan. Such content from The Yuan may be shared and reprinted but must clearly identify The Yuan as its original source. Content from a third-party copyright holder identified in the copyright notice contained in such third party's content appearing in The Yuan must likewise be clearly labeled as such.
Continue reading
Sign up now to read this story for free.
- or -
Continue with Linkedin
Continue with Google