The Digital Patient Journey - Fact or Fiction?
By Verena Voelter | Nov 15, 2021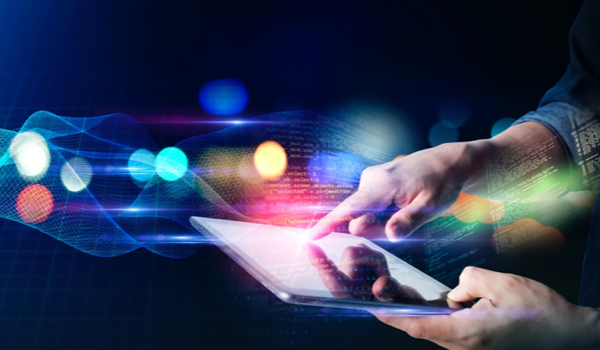 The healthcare sector still lags several other major industries in regard to technology and is playing catchup. Dr Verena Voelter offers a solution to set the healthcare field back on track by empowering patients with wearables to put the individual back at the center of the value chain.
ZURICH - Healthcare is desperately outdated when it comes to The Fourth Industrial Revolution, as it still largely operates on analog tools such as pen, paper, and fax. What if healthcare learned from other sectors, such as the auto industry? Automated driving based on artificial intelligence (AI), with cars as mini-computers, and algorithms that predict driving behavior long ago entered into advanced development, and healthcare needs to catch that train via a fundamental mind shift that puts the patient back at the center of the value chain.
Digital, wearable, and AI-powered technologies hold the promise to deliver exactly that: Empowered patients that co-create their own solutions connected with their doctors and based on their individual needs along the health continuum: the patient journey.
Technology has brought automated cars to the world, so much so that cars nowadays are computers on wheels. Packed with data from which they learn, they also connect to smart devices. Ever notice a text message alerting you of your car's parking position down the street from the comfort of your home?
The healthcare sector must learn from the auto industry to track health parameters and behaviors, such as steps, sleep, and heartbeat, and utilize them to better healthcare, and so that people may connect via instant data exchanges of their health status with their providers, just as they connect to their cars.
This is becoming a reality in many places. Mobile health (mhealth) connects data with people and patients with providers, 24 hours a day, seven days a week, instantly, without waiting, in their homes, at work, and elsewhere. The patient-cum-consumer is coming into focus as a self-empowered custodian of the health continuum, from prevention to treatment, at any time of life.
Mighty AI
A recent study&nbsp
The content herein is subject to copyright by The Yuan. All rights reserved. The content of the services is owned or licensed to The Yuan. Such content from The Yuan may be shared and reprinted but must clearly identify The Yuan as its original source. Content from a third-party copyright holder identified in the copyright notice contained in such third party's content appearing in The Yuan must likewise be clearly labeled as such.
Continue reading
Sign up now to read this story for free.
- or -
Continue with Linkedin
Continue with Google