What do doctors really need to know about ethical considerations of AI?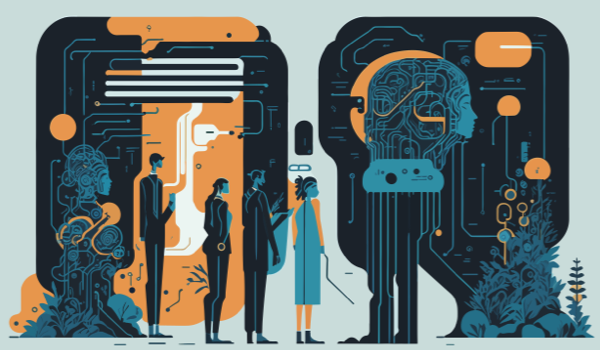 Image courtesy of and under license from Shutterstock.com
AI use poses an battery of ethical questions, although trying to address them is daunting even for professionals who work with the tech every day. AI and ML engineer Sahika Betul Yayli lays out practical guidelines for reference in this first in a two-part series.
ISTANBUL - In the ever-evolving landscape of healthcare, the integration of artificial intelligence (AI) presents both groundbreaking advancements and profound ethical complexities. As AI technologies continue to shape medical decision-making processes, to navigate these novel horizons with a comprehensive understanding of the ethical considerations they entail becomes imperative.
As doctors, embracing this transformative technology is really the only way forward, but when doing so it is equally important to grapple with the ethical implications associated with its use.
This two-part article series sheds light on nine key ethical considerations related to AI in healthcare, and offers practical guidelines for ethical decision-making. This topic is covered in nine main sections, but of course many more aspects also need to be discussed. This installment will discuss the first four of these and provide suggestions for addressing these issues.
Section 1: Perpetuating biases and inequalities in AI decision-making
AI decision-making in medical applications is prone to perpetuating biases and inequalities, which is a major concern. AI algorithms work by learning from training data, though one of their limitations is that they also automatically reflect human biases inherent in these data. As a result, AI recommendations can lead to unfair outcomes and inequalities.
Doctors must therefore understand and be aware of these potential biases and inequalities of AI algorithms, even though these are not always obvious. One way to do this is by actively participating in AI development processes to prevent algorithms from producing unfair results, which will go a long way toward ensuring algorithms work in a more ethical and socially just manner.
Given the potential impact of AI on medical decisions, for doctors to take
The content herein is subject to copyright by The Yuan. All rights reserved. The content of the services is owned or licensed to The Yuan. Such content from The Yuan may be shared and reprinted but must clearly identify The Yuan as its original source. Content from a third-party copyright holder identified in the copyright notice contained in such third party's content appearing in The Yuan must likewise be clearly labeled as such.
Continue reading
Sign up now to read this story for free.
- or -
Continue with Linkedin
Continue with Google