NLP breakthroughs may advance healthcare practice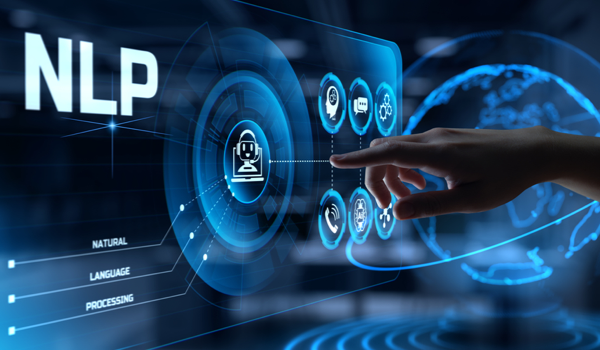 Image courtesy of and under license from Shutterstock.com
AI healthcare applications have succeeded in analyzing data to discover new insights and help healthcare professionals do their jobs better. Natural language processing promises to take this a step further by analyzing unstructured data such as written text in patients' health records, which will result in even more in-depth insights and better, more accurate healthcare decisions, predicts AI commentator Gil Press.
BELMONT, MASSACHUSETTS - Language is at the core of human intelligence, and natural language processing (NLP) by artificial intelligence (AI) programs is taking the first steps towards helping improve people's health. Over the last five years, the world has witnessed a rapid shift away from its previous inability to exploit the accumulated collective knowledge of the practice of healthcare to today's more successful efforts at gleaning new insights from it.
Healthcare decisions used to be based mostly on practitioners' individual experience and intuition. A screening tool called the 'Surprise Question' has been used for years by doctors and nurses to identify people nearing the end of their lives by answering this question: 'Would I be surprised if the patient died in the next 12 months?' However, a 2017 review of 26 papers with predictions for over 25,000 patients found that the overall accuracy of the healthcare practitioners was less than 75 percent.
The emergence a decade ago of new AI or deep learning (DL) added a new method of data analysis to the tools used to gain insights from healthcare data. Also, in 2017 a Stanford University research team used DL to train a model on the electronic health record (EHR) data of 160,000 patients. Testing the model on the records of 40,000 patients, over 90 percent of the people predicted to die in the following three to 12 months did so, and the percentage was similar for people predicted to live for more than 12 months. These results came from only analyzing the structured data in the EHRs, such as age and length of hospitalization. The accuracy of the mortality prediction in this study was impressive, but no doubt would have been even better if the analysis included data that were generated as text, such as doctors' notes, reports describing results of imaging studies, or patient discharge summaries.
The interest in conducting a more complete analysis of patient records, includ
The content herein is subject to copyright by The Yuan. All rights reserved. The content of the services is owned or licensed to The Yuan. The copying or storing of any content for anything other than personal use is expressly prohibited without prior written permission from The Yuan, or the copyright holder identified in the copyright notice contained in the content.
Continue reading
Sign up now to read this story for free.
- or -
Continue with Linkedin
Continue with Google