What will be the outcome when AI 'outsmarts' humans?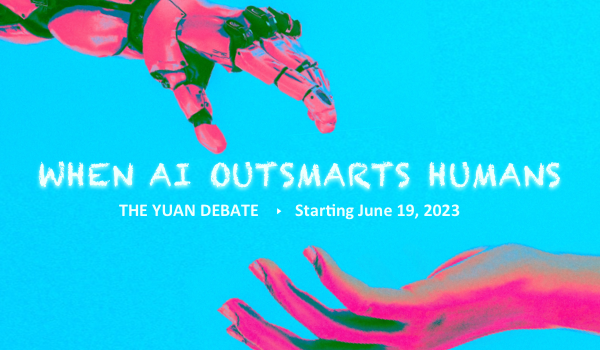 Views on AI diverge. Some see a savior bestowing immortality on and whisking humanity off to the stars. Others descry a false prophet encompassing the ruin of humankind. The Yuan is cordially inviting our contributors to read their auguries and divine a time when AI 'outsmarts' us in this new series.
SHANGHAI - Artificial intelligence (AI) has long sparked fears that humans will one day relinquish control of this seminal, transformative technology, with computers and their robotic servants eventually running amok unreined, taking over the world and subjugating humankind - or worse. Often keyed to a fever pitch in doomsday scenes in science-fiction movies - and less dramatically by the 1,100 experts in the field who recently called for a six-month pause in AI development - this dread seems ever more plausible. Recent advances in generative AI models like ChatGPT have only added fuel to the flames.
Another worry is that AI will instead simply nonchalantly obsolete humanity and unleash mass joblessness, but though this still relatively nascent technology has proven adept at myriad mundane or repetitive tasks, it has yet to demonstrate an actual ability to think and act independently. AI is thus largely neither 'artificial' nor 'intelligent.' It simply does as it is told or programmed to do, and its capabilities are usually only as good - or bad - as the data on which it feeds. Even seemingly intelligent models like ChatGP
The content herein is subject to copyright by The Yuan. All rights reserved. The content of the services is owned or licensed to The Yuan. Such content from The Yuan may be shared and reprinted but must clearly identify The Yuan as its original source. Content from a third-party copyright holder identified in the copyright notice contained in such third party's content appearing in The Yuan must likewise be clearly labeled as such.
Continue reading
Sign up now to read this story for free.
- or -
Continue with Linkedin
Continue with Google