AI: a paradigm shift in drug discovery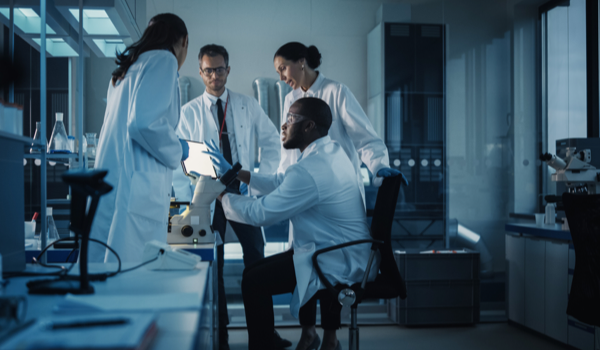 Image courtesy of and under license from Shutterstock.com
Drug discovery has traditionally been a painstaking and arduous process that can take decades in a best-case scenario. AI is now changing both how this is done and how fast, thus redrawing the bounds of possibility along the way.
DENVER, COLORADO - In their latest analysis, Dr. Kirsten Bischof and Dr. Gaurav Chandra discuss the challenges of new drug discovery and explain how artificial intelligence (AI) is a tool that should be utilized effectively. They note that many large pharmaceutical companies are using their algorithms and partnering with or acquiring new companies to leverage AI and expand their drug portfolios. However, the authors believe that AI's most significant potential lies in unlocking a vast array of biological and chemical structures that could be used to develop new medicines. They suggest rethinking the current methods of analyzing and utilizing Big Data and creating effective AI platforms to support Research and Development to adequately reap the benefits.
Overview
Drug development is a multidisciplinary endeavor that involves chemistry, biology, data science, and pharmacology. Identifying suitable biochemical targets, drug synthesis, screening, and creating assays for therapeutic efficacy is a considerable effort that culminates in a drug ultimately reaching clinical trials. This means that, on average, over a decade is required to bring a new drug to market. According to the Tufts Center for the Study of Drug Development, the cost of developing a new, effective prescription drug that goes on the market is approximately USD2.6 billion.1
Eroom's law - Moore's law backwards - demonstrates that drug discovery becomes slower and more expensive each day. To be precise, the cost of developing a new drug doubles about every nine years, which would indicate that the number of drugs approved per billion dollars spent has fallen 80-fold since 1950.
The four most significant takeaways from this are:
The content herein is subject to copyright by The Yuan. All rights reserved. The content of the services is owned or licensed to The Yuan. Such content from The Yuan may be shared and reprinted but must clearly identify The Yuan as its original source. Content from a third-party copyright holder identified in the copyright notice contained in such third party's content appearing in The Yuan must likewise be clearly labeled as such.
Continue reading
Sign up now to read this story for free.
- or -
Continue with Linkedin
Continue with Google