Open medical data advances digital health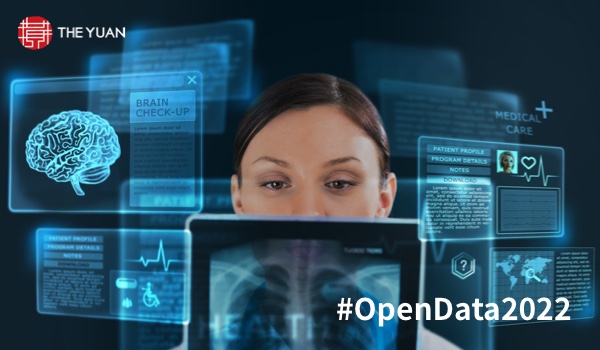 Image courtesy of and under license from Shutterstock.com
Mistrust of data-sharing abounds, but its goals are ideally positive and potentially beneficial, and shared data is actually non-identifying to any specific person, and this is as true in the medical or health industry as in any other, DataPrime's Chief Science Officer Kirk Borne explains, as he fetes Alan Turing's 110th birthday for The Yuan's Open Data 2022 series.
COLUMBIA, MARYLAND - The concept of Big Data has been in use for more than 10 years. People believe that the 'big' in it refers to the volume of data, which may indeed be how it first got its name. However, the biggest challenge facing Big Data is not its volume - the digital community has admirably risen to that challenge and addressed it through deep, affordable data storage and data management capabilities (technology), a brilliantly skilled data science and machine learning workforce (talent), and a powerful set of algorithms and methods (tools).
The biggest challenge is in fact data variety - analytics and insights discovery on diverse, distributed data sources is hard, especially if those data sources are siloed. Siloed data sources inhibit data teams from sharing and integrating multiple datasets that - when combined - may yield deep, actionable insights to create value for businesses, industries, populations, and individuals. This challenge is especially present within the field of digital health, where the idea of open data has not been considered by most people. Even when it has been considered, it has not usually been encouraged.
It was just a few years ago when the world was celebrating open data, particularly as it enabled transparency, data-driven innovation, knowledge-sharing, and benefits to numerous stakeholders. Now, after too many missteps (misuses and abuses) by organizations who handle data, it is not surprising to hear more arguments against open data and data-sharing. The mere mention of open data now raises concerns of mass surveillance and disinformation. Still, there are many more potential opportunities and benefits that lie ahead, particularly in the field of digital health, if the world is able to address and minimize the risks and the lack of transparency that have become associated with open data.
Here is one example - from the advertising industry - that highlights how and why there is
The content herein is subject to copyright by The Yuan. All rights reserved. The content of the services is owned or licensed to The Yuan. Such content from The Yuan may be shared and reprinted but must clearly identify The Yuan as its original source. Content from a third-party copyright holder identified in the copyright notice contained in such third party's content appearing in The Yuan must likewise be clearly labeled as such.
Continue reading
Sign up now to read this story for free.
- or -
Continue with Linkedin
Continue with Google