Future healthcare will be more virtual, personalized, mobile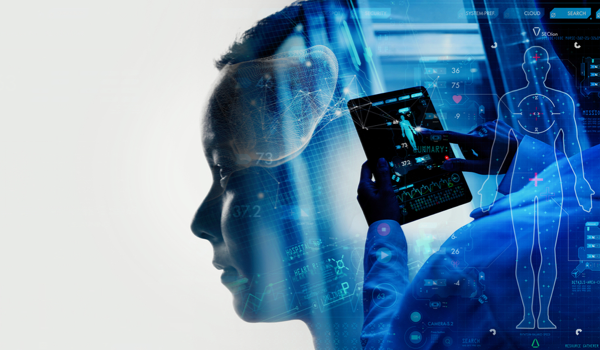 Image courtesy of and under license from Shutterstock.com
Healthcare is becoming more virtual, personalized, flexible, and mobile, and not just due to COVID-19, which merely hastened trends toward improving the quality of healthcare and widening its coverage. Existing providers will be part of the solution, as will disruptive upstarts, explains Nikhil Sehgal, founder and chief executive of UK-based AI physiological assessment startup Vastmindz.
LONDON - What will the future of healthcare look like? This is a question that has been on the minds of healthcare professionals and patients alike for years. With the rapid advancement of technology, it is only natural that healthcare delivery would also move in a more virtual, personalized, and mobile direction.
There are many advantages to a healthcare system that is more virtual, personalized, and mobile. For one, it would allow patients to receive care from the comfort of their own homes. This would be especially beneficial for those who have physical difficulty getting to and from doctor's appointments, or who live in rural areas. In addition, a more virtual, personalized, and mobile healthcare system would give patients more control over their own care. They would be able to choose when and how to receive care, as well as who provides it. While there are many benefits to a more virtual, personalized, and mobile healthcare system, there are also some challenges that need to be addressed.
One of the biggest challenges is ensuring that patients have access to quality care. With so many different providers offering care through virtual, personalized, and mobile platforms, it can be difficult to ensure that all patients are receiving the same high level of care, and also difficult for the average patient to distinguish high-quality care from mediocre or poor-quality care.
Another challenge is protecting patient privacy. With more and more personal health information being shared online, it is important to redouble efforts to make sure that it is secure and only accessible to those who should have access to it. Despite such challenges and some setbacks, the future of healthcare delivery is still moving in a more virtual, personalized, and mobile direction. By taking advantage of the latest technology, it will be possible to provide better care to patients and make the healthcare system more accessible and convenient for
The content herein is subject to copyright by The Yuan. All rights reserved. The content of the services is owned or licensed to The Yuan. The copying or storing of any content for anything other than personal use is expressly prohibited without prior written permission from The Yuan, or the copyright holder identified in the copyright notice contained in the content.
Continue reading
Sign up now to read this story for free.
- or -
Continue with Linkedin
Continue with Google