Schools to choose whether GenAI stimulates or enervates human intelligence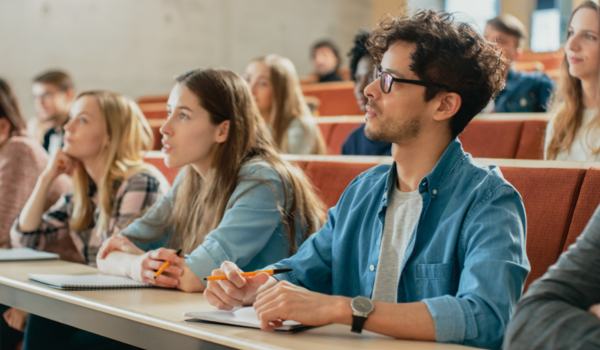 Image courtesy of and under license from Shutterstock.com
As AI surges and people fret over its impact on jobs, educational institutions also struggle to come to terms with the tech. They must update their curriculums to use AI to help students learn better and develop their human smarts, asserts NEOMA Business School Prof Alain Goudey.
PARIS - As most are now aware, generative artificial intelligence (GenAI) technology is sparking radical transformation across industries. Complex tools like GPT-4, Bard and Claude.AI rapidly process vast quantities of text to produce summaries and questions, or even participate in debates.
Goldman Sachs reported in March that 300 million jobs - one in 10 of all jobs on the planet - could be lost or diminished by new developments in this technology. At the same time, it claims increasing automation will lead to more innovation, creating new types of jobs. Echoing this destructive-constructive Schumpeterian view, the World Economic Forum announced in May that some 69 million jobs will appear, but 83 million will disappear.
Taking the human resources (HR) industry as an example, AI-powered talent recruiting platform Eightfold AI's 2022 report The Future of Work: Intelligent by Design found artificial intelligence (AI) being widely implemented in core HR functions. Around 73 percent of respondents reported using AI in recruitment and hiring processes, 72 percent for performance management, and 77 percent for payroll processing and benefits administration.
Business schools play a crucial role in churning out this talent, since they are tasked with preparing their students to enter this dynamic, shifting business landscape. After graduation, many will reach leadership positions overseeing responsible implementation of this technology. Proficiency with a range of AI tools is fast becoming a vital skillset for all knowledge workers,
The content herein is subject to copyright by The Yuan. All rights reserved. The content of the services is owned or licensed to The Yuan. Such content from The Yuan may be shared and reprinted but must clearly identify The Yuan as its original source. Content from a third-party copyright holder identified in the copyright notice contained in such third party's content appearing in The Yuan must likewise be clearly labeled as such.
Continue reading
Sign up now to read this story for free.
- or -
Continue with Linkedin
Continue with Google