Revolutionizing diabetes care: AI interventions make for more precise patient management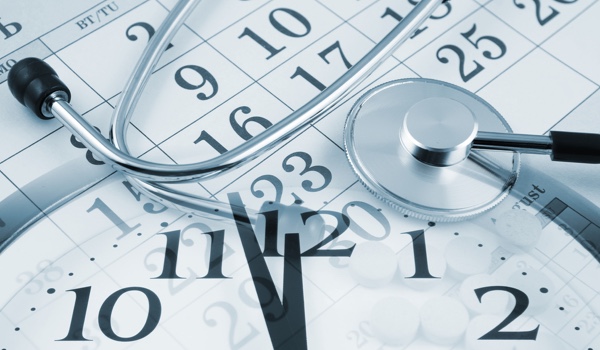 Image courtesy of and under license from Shutterstock.com
Diabetes has long been difficult to manage, especially in rich countries but increasingly in developing countries as well. Whether or not one thinks this non-communicable disease should be treated as epidemic or as a lifestyle-related disease, it must be dealt with urgently, though fortunately AI is helping with personalized and effective treatments.
MUMBAI - One could call diabetes either a lifestyle disease or an epidemic - according to the World Health Organization, over 400 million people across the globe are currently fighting diabetes.
Caused by either a lack of insulin (Type-I) or ineffective use of the hormone by the body (Type-II), diabetes can lead to a plethora of other health complications including nerve damage, kidney disease, cardiovascular ailments, dementia, and even depression.
Mercifully, however, diabetes care has come a long way from weekly doctor's appointments and intensive check-ups. While follow-ups with one's physician are still crucial to managing diabetes, artificial intelligence (AI) has greatly simplified monitoring symptoms and identifying predictive markers of the disease.
A study published in the journal Radiology suggests that, with the aid of fully automated AI models, medical professionals can identify early signs on abdominal computed tomography scans. This is far from being the only machine learning (ML) intervention aiding both medical staff and patients, however. From fully automated, closed-loop insulin drug delivery to AI devices that can detect retinopathy and other complications associated with diabetes early on, technology has made huge strides in revolutionizing diabetes care.
Continuous glucose monitoring eases tracking of blood sugar levels
At-home blood sugar testing devices have been around for a while now. Though they give fairly accurate results within seconds, they also come with pain and discomfort caused by multiple needle pricks every day to draw blood samples, which are then tested. These glucometer kits also require patients to have testing strips handy to complete this task.
Continuous glucose monitoring (CGM), on
The content herein is subject to copyright by The Yuan. All rights reserved. The content of the services is owned or licensed to The Yuan. The copying or storing of any content for anything other than personal use is expressly prohibited without prior written permission from The Yuan, or the copyright holder identified in the copyright notice contained in the content.
Continue reading
Sign up now to read this story for free.
- or -
Continue with Linkedin
Continue with Google