Where Is Dubai Leading Us?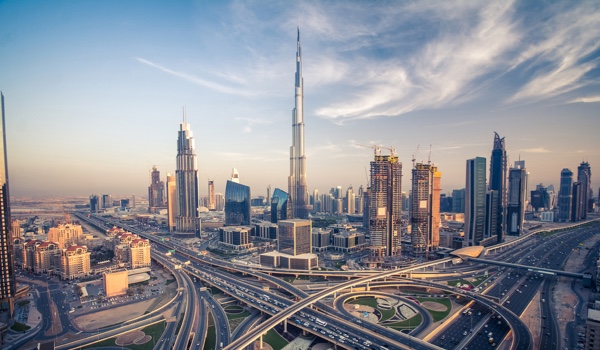 Image courtesy of and under license from Shutterstock.com
As one of the world's most global, innovative, and trend-setting cities, Dubai serves as a model of development for many other cities, particularly in Africa and the Middle East. But given the ever-increasing threat posed by climate change, just how sustainable is Dubai's growth model?
DUBAI - 'Connecting minds, creating the future,' the slogan of World Expo 2020, is everywhere in this city. This ongoing event, which opened a year late in October 2021, is the first of its kind since the beginning of the COVID-19 pandemic. Few other places in the world are as future-oriented as Dubai, but what kind of future does Dubai want?
The city has established itself as a model for the emerging urban centers of Asia and the Middle East, so the choices that it makes today could have far-reaching future consequences.
Unlike many of its neighbors, including within the United Arab Emirates of which it is a part, Dubai's wealth is not built on oil. In fact, only 1 percent of the city's gross domestic product comes from hydrocarbons. Not long after oil was first discovered in the emirate in the 1960s, its ruler, Rashid bin Saeed Al Maktoum, decided that the emirate's economy should not rely on it exclusively. Instead, to take advantage of its favorable geographical position and pro-market orientation, he pushed Dubai to become a center for global business. The city's planners lived by the credo: 'If you build it, they will come.'
Thanks to this mentality, Dubai has been run much like a startup, continually betting on new technologies and innovations. Prominent leaders are devoted to emerging fields. The young Omar Al Olama is Minister of State for Artificial Intelligence. Mohammad Al Gergawi, the right-hand man of current ruler Sheikh Mohammed bin Rashid Al Maktoum, is both Cabinet Chief of Staff and Minister of the Future.
The content herein is subject to copyright by Project Syndicate. All rights reserved. The content of the services is owned or licensed to The Yuan. The copying or storing of any content for anything other than personal use is expressly prohibited without prior written permission from The Yuan, or the copyright holder identified in the copyright notice contained in the content.
Continue reading
Buy this article for only US$1.99
- or -
Continue with Linkedin
Continue with Google