AI in Healthcare, Tangible Benefits and Return on Investment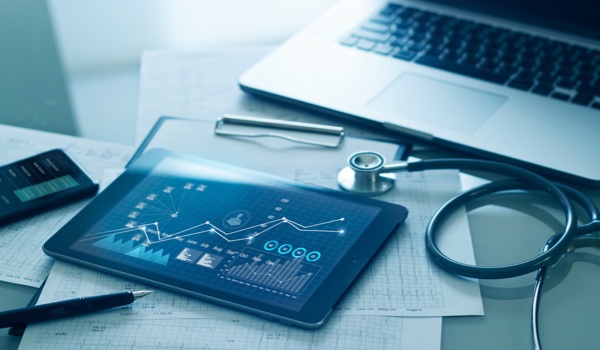 Image courtesy of and under license from Shutterstock.com
Where to begin for those delving into artificial intelligence in healthcare for the first time may be a bit of a conundrum, but Jan Sevcik shows organizations a path that provides tangible benefits and creates momentum.
CHATTANOOGA, TENNESSEE - There are many challenges in healthcare that can be solved with artificial intelligence (AI) but for organizations just beginning to venture into AI, deciding where to begin can seem daunting. Following a process to evaluate competing projects can provide a pathway to selecting projects that provide optimal benefits and create momentum. Following that evaluation process can help ensure success, but it is also important to remember that inaction has a cost too. Delaying a decision on which project to select for 90 or 120 days may not seem that significant, because the knowledge gained in that process could result in the team being able to tackle more significant challenges in the future, but even a short delay can have a compounding effect.
When considering projects, a good place to begin is with the basics, such as whether the project has a tangible benefit, what data is available, and does the team have the expertise to execute. The team could be either internal, outsourced, or a combination of both.
In healthcare, tangible benefits are usually reduced cost, increased revenue, a combination of both or improved quality of care or outcomes. Tangible benefits that are based on reduced costs or increased revenue can be easier to forecast when building a return on investment (ROI) model. Projects which improve quality of care or outcomes generally require a longer time horizon but there are many worthwhile projects that can be considered.
Defining the success criteria is an important component to developing the ROI. For projects which reduce costs, a model which is as accurate or slightly better than the current manual process but reduces costs between at least 30-50 percent could be a winner. A vendor recently stated that their technology correctly predicted 91 percent of the events for a particular use case. While on the surface,
The content herein is subject to copyright by The Yuan. All rights reserved. The content of the services is owned or licensed to The Yuan. Such content from The Yuan may be shared and reprinted but must clearly identify The Yuan as its original source. Content from a third-party copyright holder identified in the copyright notice contained in such third party's content appearing in The Yuan must likewise be clearly labeled as such.
Continue reading
Sign up now to read this story for free.
- or -
Continue with Linkedin
Continue with Google