Why AI? Implications for the Healthcare Industry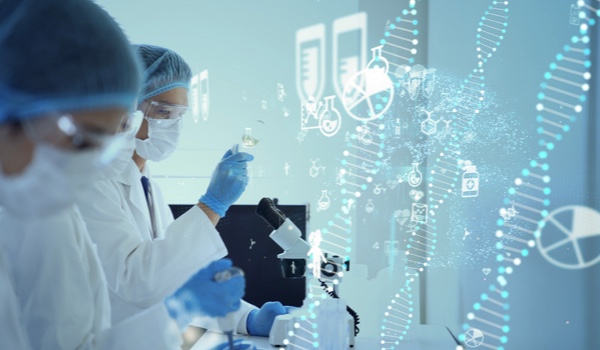 Image courtesy of and under license from Shutterstock.com
The future of life greatly depends on the future of technology, and the future of technology is greatly depends on the future of artificial intelligence, but why AI? Janet Sawari discusses why AI technology is vital to the healthcare industry.
JOHANNESBURG - AI is a social technology that relies on how human beings interact and respond with the world around them. What makes the technology so powerful is its ability to process data in an intelligent way and continuously apply it to solve reoccurring complex problems in an adaptive manner.
When AI adapts through progressive learning, it essentially programs itself by learning from data, it finds structure and regularities in data so that its learning algorithms can acquire a certain degree of logic.
With this core ability to continuously analyze data using neural networks, deeper networks develop multiple layers to them. Through learning from deep neural networks, AI applications achieve a high level of accuracy, ultimately making the AI intelligent. It is this repetitive learning and discovery process through data that optimizes the output from AI to transcend from simply automated/repetitive tasks to high frequency, logical computerized operations.
In the medical field, AI techniques from deep learning and object recognition can now pinpoint cancer on medical images with improved accuracy. Google's AI tool can flag cancerous cells better than clinicians. Its software detected cancers at higher rates than radiologists, with fewer false positives.1An AI algorithm could never replace the work of radiologists or physicians, but it will remain an essential guiding tool that can complement their practice. By the same token, the COVID-19 pandemic and a rise in cancer patient numbers has put pressure on medical infrastructure resulting in more common burnout and regional shortages among radiologists across the globe.
AI in the healthcare sector features prominently in a number of roles: health services management, predictive medicine, patient data and diagnostics, and clinical decision-making. Because AI technologies can ingest, analyze, and report large volumes of data across different mo
The content herein is subject to copyright by The Yuan. All rights reserved. The content of the services is owned or licensed to The Yuan. The copying or storing of any content for anything other than personal use is expressly prohibited without prior written permission from The Yuan, or the copyright holder identified in the copyright notice contained in the content.
Continue reading
Buy this article for only US$1.99
- or -
Continue with Linkedin
Continue with Google