The Future of AI in Medicine: To Boldly Go Where No Man Has Gone Before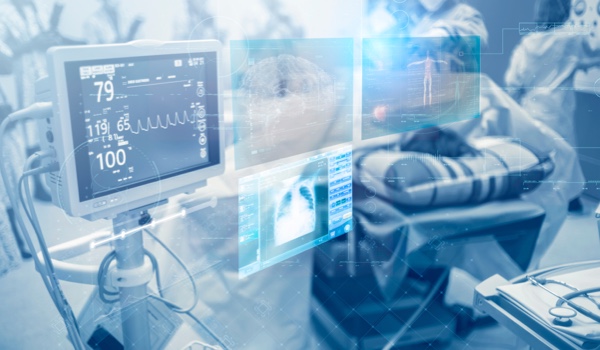 Image courtesy of and under license from Shutterstock.com
Artificial intelligence is no longer part of a nonsensical plot line in a sci-fi TV series like Star Trek. It is a driver of innovation and change in every aspect of life, especially in the medical sector. Prof Bradley J. Erickson maps out how healthcare will look in five years' time.
ROCHESTER, MINNESOTA - Artificial Intelligence (AI) has become a major driver of innovation and disruption in nearly every aspect of life, especially in healthcare.
While the term 'intelligence' suggests it might replace human decision-making, perhaps a more important early application of AI is assisting in assuring adherence to best care pathways in areas where there is minimal decision support today. Some areas of great opportunity include assisting people in earlier disease detection and triage at home, assisting in care provision and compliance, and in healthcare facilities where there is sometimes too much 'art' practiced and too little science, particularly as resources are stretched.
The computing capability of current mobile devices allows for pervasive data collection, computation, and decision support for healthcare wherever the person may be. In the next few years, more computing capability will be placed into other devices such as watches, hearing aids, and devices in the house such as home security sensors that can detect falls, unsteady gait, sleep apnea, and even voice changes that reflect disease.
The availability of large data sets collected by these sensors demand the use of AI for analysis and early action. Devices for detecting unsteady gait to predict the risk of fall in the home, as well as signs of stroke or heart attack are already in place today, e.g., in watches and hearing aids.
Another area of great potential is in patient-detected health concerns. Skin lesions account for 20 percent of primary care visits1 and the majority of those do not require prescription drugs. Existing United States Food and Drug Administration (FDA) cleared products capture images with phone cameras, transmit the image to the cloud, and return with either a recommendation for over-the-counter treatment or to see a physician. It is important to recognize that while skin lesions rep
The content herein is subject to copyright by The Yuan. All rights reserved. The content of the services is owned or licensed to The Yuan. The copying or storing of any content for anything other than personal use is expressly prohibited without prior written permission from The Yuan, or the copyright holder identified in the copyright notice contained in the content.
Continue reading
Buy this article for only US$1.99
- or -
Continue with Linkedin
Continue with Google