Classification Hones AI's Effectiveness in Healthcare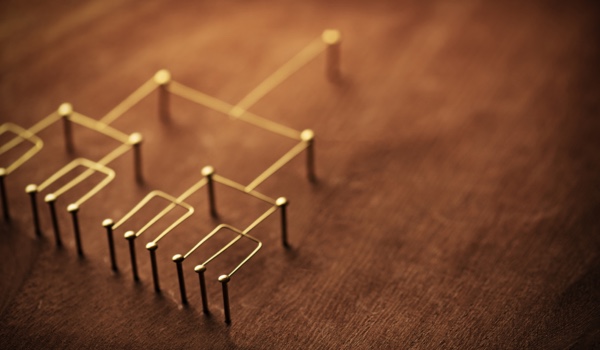 Image courtesy of and under license from Shutterstock.com
When applying artificial intelligence and machine learning to healthcare, classification is an important way of identifying and labeling datasets to achieve more accurate diagnoses, and better treatments and outcomes for patients. This is especially true when data is missing or unknown.
CHATTANOOGA, TENNESSEE - Using unstructured healthcare text first requires applying some level of natural language processing (NLP), but NLP by itself is not enough to provide answers to all the complex questions in healthcare today.
While NLP can be used to extract values, such as a tumor size after radiation treatment or whether or not a patient has been prescribed a specific treatment, classification is used to provide answers to more complex questions such as whether a patient will respond to treatment.
What is classification? Classification is the process of identifying a category or label for a new event based on a labeled training dataset. A familiar classification use case is assigning a label such as spam to an email. In a clinical setting, however, the challenges are much more complex. In the context of healthcare, this would involve using many data points from an entire clinical document, multiple clinical documents for an encounter, or clinical documents from multiple encounters that provide a patient's medical history. An encounter consists of all the data that pertains to a patient for a visit. If the visit was an ambulatory one, it could involve a single progress note, labs (a series of software instruments), and prescriptions. If the encounter was an inpatient one, there would be many progress notes and potentially a surgical report or other detailed report. In this case, a single clinical document would consist of a single progress note or labs. NLP, on the other hand, focuses on extracting or structuring data from a limited part of a sentence when not all information is known.
Classification is usually referred to as a supervised learning method. While this method relies on labeled training data, one point of confusion can often be the level of labeling that must be performed on a training set. A robust artificial intelligence (AI) model, however, can perform well on complex datasets with many variables.
The content herein is subject to copyright by The Yuan. All rights reserved. The content of the services is owned or licensed to The Yuan. Such content from The Yuan may be shared and reprinted but must clearly identify The Yuan as its original source. Content from a third-party copyright holder identified in the copyright notice contained in such third party's content appearing in The Yuan must likewise be clearly labeled as such.
Continue reading
Sign up now to read this story for free.
- or -
Continue with Linkedin
Continue with Google