Can the UAE become a major global center for longevity research?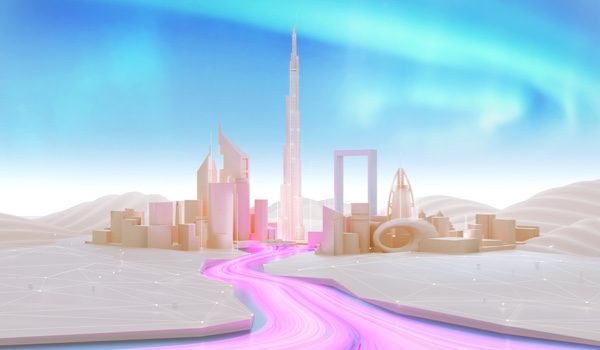 Image courtesy of and under license from Shutterstock.com
The UAE has a reputation as one of the most advanced and ambitious countries in the world. Many think of it as at the forefront of new technologies most countries would be unable or unwilling to implement. Writer and AI expert Calum Chace takes a look at the UAE's efforts in longevity research and what this needs to succeed.
LONDON - According to Betteridge's Law, any headline that ends with a question mark can be answered with a 'no.' Still, one should not be too hasty. A few months ago, the United Arab Emirates declared a shift in its healthcare policy towards longevity and healthy aging. Throughout its fairly short history, the UAE has been a remarkably ambitious country. Could it also become one of the world's longevity capitals - a global center for longevity research?
In the 51 years since its creation in 1971, the UAE has gone through a series of remarkable transformations. It has developed from a collection of Bedouin tribes to one of the richest countries in the world today, with a gross domestic product per head of USD50,000 according to the International Monetary Fund, placing it slightly ahead of the United Kingdom. Its population has grown from just half a million in 1975 to 10 million today, 90 percent of whom are expatriate workers - mostly from South and Southeast Asia.
When I first visited Dubai in 1983, the World Trade Centre was the tallest building in the Middle East, standing 30 floors tall. Today, however, it is almost invisible amidst a forest of much taller buildings.
It is true that much of this wealth came from oil, but of the seven emirates which comprise the UAE, only Abu Dhabi has large oil reserves. The other emirates, and Dubai in particular, have become rich through trade, finance, and, more recently, tourism.
The UAE embraces new technologies enthusiastically. It was the first country in the world to appoint a Minister for Artificial Intelligence, and it is keen to establish a new Silicon Valley on the site of the World Expo 2020, which ended up taking place in 2021 because of the pandemic. Many other countries have tried, with limited success, to emulate Silicon Valley, but the UAE's track record of achieving its ambitions is more impressive than most. Last year, the UAE placed a spacecraft into
The content herein is subject to copyright by The Yuan. All rights reserved. The content of the services is owned or licensed to The Yuan. Such content from The Yuan may be shared and reprinted but must clearly identify The Yuan as its original source. Content from a third-party copyright holder identified in the copyright notice contained in such third party's content appearing in The Yuan must likewise be clearly labeled as such.
Continue reading
Sign up now to read this story for free.
- or -
Continue with Linkedin
Continue with Google