Medical Education Must Accommodate AI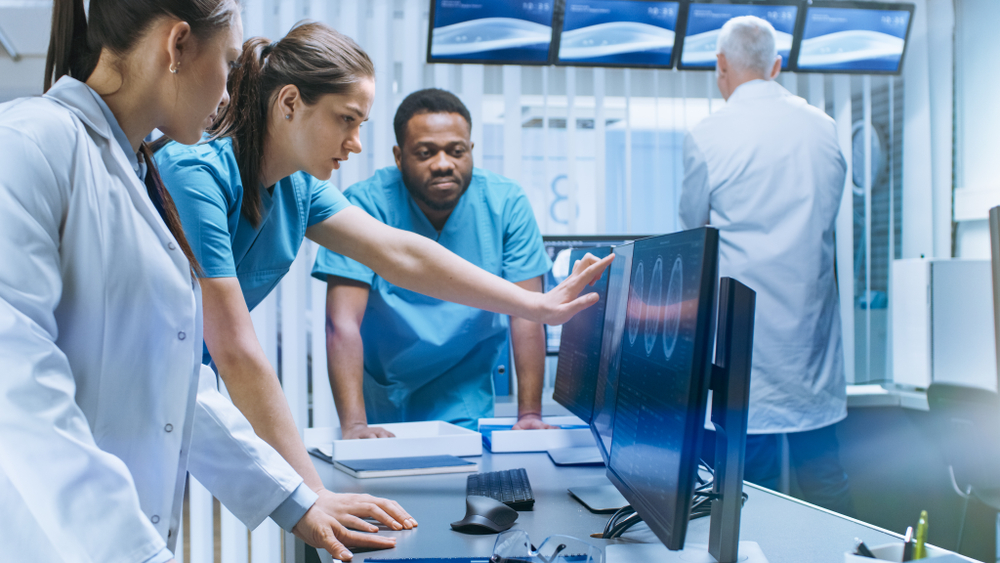 Image courtesy of and under license from Shutterstock.com
Dr Marcus Ranney discusses the transition from artificial intelligence 'knowledge acquisition' to 'knowledge management' to solve multidimensional problems, provide greater classification accuracy, and establish strong relationships between variables to save the healthcare sector much valuable time, and money.
MUMBAI - Talk of Artificial Intelligence (AI) becoming a part of futuristic lives is now a thing of the past. The onset of COVID-19 has successfully proven that AI has very much become a thing of the present. What scientists predicted about healthcare practitioners collaborating with AI is being observed during the pandemic. AI is expanding knowledge of the science and offering glimpses into a future where life-altering decisions are driven by technological advancements. As AI becomes the core of healthcare, a transition from 'knowledge acquisition' to 'knowledge management' is underway.
A learning curve applies with any new technology, and training and experience facilitate technological understanding. To appreciate the role of AI in healthcare, attention should be drawn to the various aspects AI can be critical in medical education.
Learning and Development
In medical education, the interest in AI and its adaptation was pioneered in the field of learning and development. Medical schools can apply AI technology to create curriculum maps and tasks related to performance analysis. Machine learning (ML) can provide expertise with greater precision than previously expected. Researchers used a ML model in a recent study to provide two types of feedback to students: interim and final.
- Movement of a single surgical instrument

- Force applied by surgical instruments

- Tissue removed or bleeding caused

- Two instruments used in concert
This study proved AI may be used for the examination of surgeons - both trainees and high-stakes certification evaluations with predictive accuracy of above 80 percent. Timely and clinically appropriate personaliz
The content herein is subject to copyright by The Yuan. All rights reserved. The content of the services is owned or licensed to The Yuan. The copying or storing of any content for anything other than personal use is expressly prohibited without prior written permission from The Yuan, or the copyright holder identified in the copyright notice contained in the content.
Continue reading
Buy this article for only US$1.99
- or -
Continue with Linkedin
Continue with Google