Generative and predictive AI bolster municipal and regional planning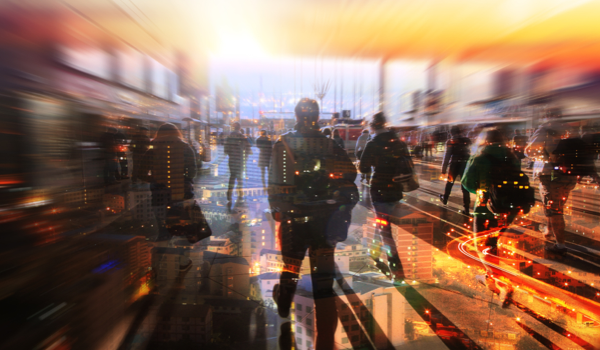 Image courtesy of and under license from Shutterstock.com
Governing bodies are not known for their innovativeness, and most conversations about the benefits of AI have to do with sectors like healthcare, science, business, and education. However, municipal and regional planning also stands to benefit.
HOUSTON, TEXAS - Microsoft's investment in ChatGPT and Google's introduction of Bard have dominated the headlines lately in the artificial intelligence (AI) sphere, and the implications of the introduction into business, science, and education of generative AI (GAI) have been the primary contexts for the discussion. However, GAI and predictive AI can also be used for better municipal and regional planning - something that has largely been left out of the discussion.
Local planning authorities are generally slow to react to changing societal and business demands, which means that when policies are finally implemented, they lag behind the needs of those sectors. This is one reason why governing bodies rarely lead the innovation curve, even though AI can deliver a strategic advantage for planning and budgeting by developing scenarios, enabling planning authorities to develop long term strategic plans with optionality.
Humans are constrained by their biases, experiences, and training, and this limits the options and futures that people can conceive. However, AI is not subject to such constraints. Moreover, humans tend to think of development in linear terms, but unexpected and unintended consequences mean that development and innovation almost always follow some form of non-linear path. Planners, consultants, and elected officials may think they can predict the future, but they cannot, and this is why it is so essential to maintain resource agility. Humans easily get locked in to current paradigms, but AI can look at the full landscape of possibilities, including environmental impact, effects on different geographic and economic communities, and regulatory needs. AI cannot predict the future either, but it is an added resource that can help broaden the horizon of possibility.
Consider the impact of electric vehicles (EVs) and autonomous vehicles (AVs). If EVs
The content herein is subject to copyright by The Yuan. All rights reserved. The content of the services is owned or licensed to The Yuan. Such content from The Yuan may be shared and reprinted but must clearly identify The Yuan as its original source. Content from a third-party copyright holder identified in the copyright notice contained in such third party's content appearing in The Yuan must likewise be clearly labeled as such.
Continue reading
Sign up now to read this story for free.
- or -
Continue with Linkedin
Continue with Google