Radiology AI 'Under the Hood'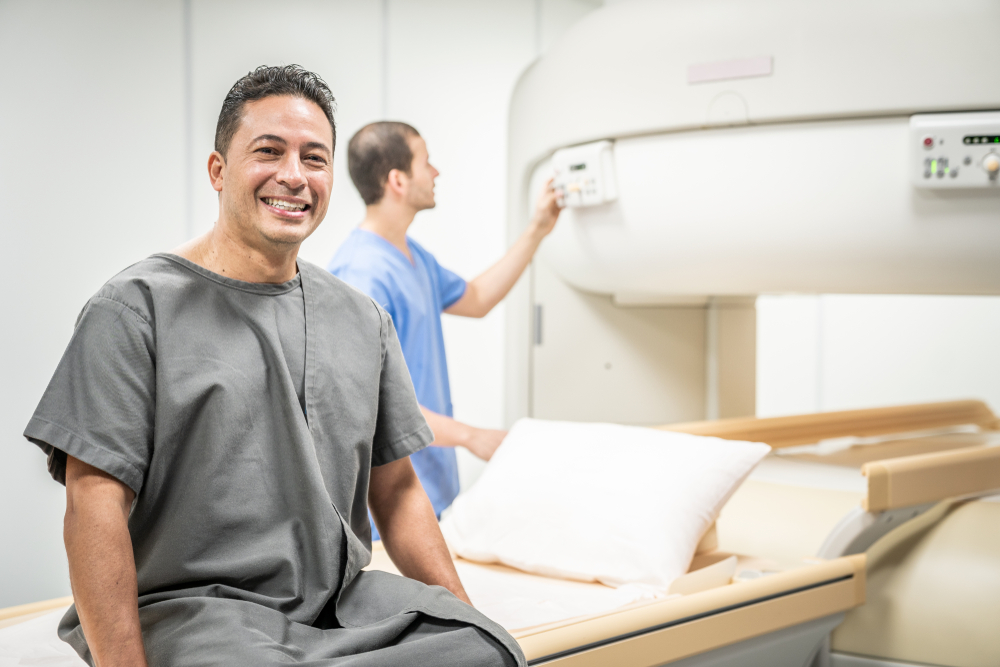 Image courtesy of and under license from Shutterstock.com
Artificial intelligence (AI) will give radiologists more time to interpret images and cut the time they spend on paperwork.
NORFOLK, VIRGINIA - Only 15 to 25 percent of a radiologist's time is spent interpreting data. The rest is expended on administrative tasks, such as hanging protocols and proofreading. How can artificial intelligence (AI) pave the way to more time allotted to interpreting and less on administration?
Diagnostic achievements by AI programs have been making headlines within and outside radiology circles for several years. AI's accuracy in cancer screenings and chest x-rays always makes for eye-catching headlines compared to a human radiologist's performance, but is almost guaranteed to inspire fascination or consternation. Fortunately, in the past few years most of the scaremongering rhetoric, about how AI radiology algorithms will put human radiologists out of work has slowed or stopped. The message now is more focused on how AI can help a radiologist. This change in branding likely coincides with the machine learning (ML) and deep learning (DL) communities' realization that a computer vision's ability to locate findings on images is still a far cry from the cognitively difficult tasks radiologists must perform during image interpretation. Furthermore, there is a lot more in a radiologist's day-to-day work than just looking at pictures. Radiologists act as consultants to recommend and protocol exams. They triage and coordinate urgent or emergent studies, perform various image guided procedures and interventions, and are available to review imaging with a clinical colleague or their patients.
It has been estimated that less than a quarter of radiologists' workdays are spent interpreting images. Most of their time is filled with administrative tasks, hanging protocols, proof-reading reports, and answering phones. Not only that, but a myriad of other steps must also be taken before and during image acquisition, such as proper ordering, protocoling, providing instructions to patients, scheduling of patients and
The content herein is subject to copyright by The Yuan. All rights reserved. The content of the services is owned or licensed to The Yuan. Such content from The Yuan may be shared and reprinted but must clearly identify The Yuan as its original source. Content from a third-party copyright holder identified in the copyright notice contained in such third party's content appearing in The Yuan must likewise be clearly labeled as such.
Continue reading
Sign up now to read this story for free.
- or -
Continue with Linkedin
Continue with Google