Pharma firms must abide by 10 articles to avoid foundering in a sea of data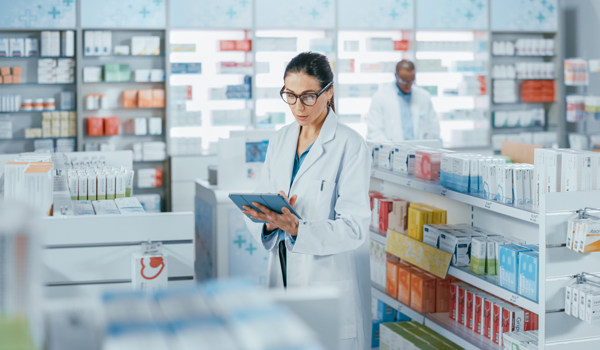 Image courtesy of and under license from Shutterstock.com
Pharma firms shell out treasure on data and analytics but few chart sound data courses. Ganes Kesari, entrepreneur, AI thought leader, author, adjunct professor, and founder of data-science advisor Innovation Titan, spins a salty analogy to steer those so adrift into safe havens.
PRINCETON, NEW JERSEY - The market size for artificial intelligence (AI) in the pharmaceutical industry is projected to reach USD9.24 billion by 2030. For most organizations, the chief data officer (CDO) is at the helm of this spending on data and analytics (D&A). The role of CDOs has been steadily evolving and expanding over the past decade, with 80 percent of their performance now being evaluated on business outcomes. Yet only 53 percent of firms report establishing a corporate data strategy to realize business value.
It may seem surprising that nearly one in two companies has no definitive data strategy. Without a well-designed D&A strategy, organizations face chaos and risk wasting precious resources and losing their competitive edge in the market. No wonder 40.6 percent of D&A initiatives have reported a failure to deliver enterprise value or returns on investment. Clearly, formulating a sound data strategy is easier said than done for many organizations, even though D&A leaders who are operating without such strategies put their entire organizations at risk.
Such an approach is like a captain trying to maneuver a ship through stormy seas without a compass or rudder. Not only is this a wasted journey, but it could also put the vessel and all its passengers in danger. This is just one of the things that the data discipline could learn from sailing, an area that humans have been perfecting for mille
The content herein is subject to copyright by The Yuan. All rights reserved. The content of the services is owned or licensed to The Yuan. Such content from The Yuan may be shared and reprinted but must clearly identify The Yuan as its original source. Content from a third-party copyright holder identified in the copyright notice contained in such third party's content appearing in The Yuan must likewise be clearly labeled as such.
Continue reading
Sign up now to read this story for free.
- or -
Continue with Linkedin
Continue with Google