Barriers to adopting digital pathology in developing economies and mitigation strategy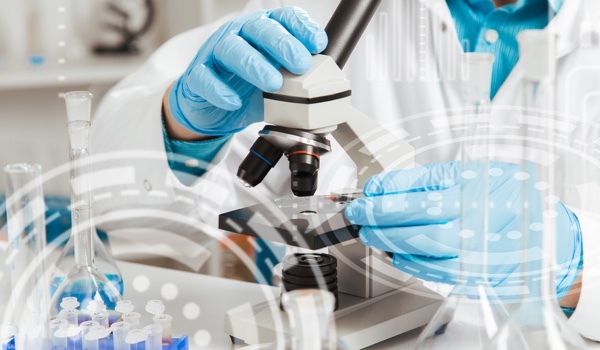 Image courtesy of and under license from Shutterstock.com
Hurdles to digitalizing pathology are falling, even in developing nations. Competition and innovation keep cutting the costs of digitalization, which the pandemic has hastened, and its benefits outweigh brief hiccups from one-off shifts to the new technology, as Dr Rohitashva Agrawal explains.
BANGALORE, INDIA - Diagnosing cancer generally requires two modalities: radiology, which helps in the staging of cancer and includes looking at scans like X-Rays, computed tomography or magnetic resonance imaging scans,1 and pathology, which helps in the grading of cancer.2
This is done by taking a piece of suspected cancer tissue and looking at it under a microscope. The prognosis of cancer is determined by both. On the one hand, the staging of cancer represents the extent of the spread of cancer tissues in different body parts beyond the source of origin - called 'metastasis.' On the other hand, grading of cancer represents the aggressiveness of the cancer, which is also known as the type of cancer. Different subtypes of cancer have varying grading, and thus differing levels of aggressiveness.
Pathology, for the most part, still relies on observing cancer tissue stained with different dyes under a microscope, whereas radiology now mostly relies on a digital version of scans.3 Over the past couple of years, it has been observed that digital pathology has gained momentum in adoption by pathologists around the world.4 The Covid-19 pandemic has accelerated this adoption, as the transition to digital pathology is now emerging more as a requirement than as a preference. As one example of many cases of use of digital pathology, it is helping with remote reporting in areas that lack specialist pathologists.5
Despite the benefits of digital pathology, as with any new technology transition it must first overcome some challenges. There are many issues impacting the speed of its adoption, especially in developing countries:
1. Cost of scanners: Scanners are expensive sophisticated machines that often involve a learning curve from the perspective of understanding and main

The content herein is subject to copyright by The Yuan. All rights reserved. The content of the services is owned or licensed to The Yuan. Such content from The Yuan may be shared and reprinted but must clearly identify The Yuan as its original source. Content from a third-party copyright holder identified in the copyright notice contained in such third party's content appearing in The Yuan must likewise be clearly labeled as such.
Continue reading
Sign up now to read this story for free.
- or -
Continue with Linkedin
Continue with Google