Has the concept of the metaverse failed, or is it still too early to tell?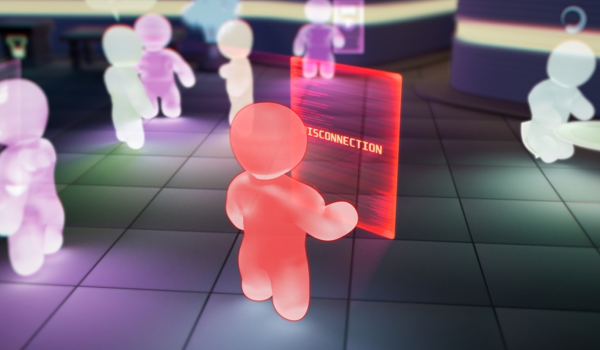 Image courtesy of and under license from Shutterstock.com
This, the fourth in an article series titled Life and Crime in the Metaverse, examines the metaverse today and the question of whether it will ever reach its potential. Some already view it as a failure, but it could just be a steppingstone to something bigger and better.
Location: No one knows, and very few can find out.
When it comes to the metaverse, everything so far has been a rehearsal. There are two directly competing views: One is that the metaverse is the biggest thing in tech since conductivity (though obviously it is not), while the second is that it is already a failure (obviously, it… well, that depends on one's definition of failure).
The situation is made even more confusing because the entertainment industry has picked up the term and created its own language and - horror of horrors - faked it.
Hollywood has a reputation for being very, very good at special effects - even though most of the best of them are actually done in England. Hollywood also has a reputation for being very, very good at computer generated images (CGI) - even though most of the best CGI are actually done in Southeast Asia. Yet Hollywood is in fact very good at the psychology of filmmaking, the so-called 'suspension of disbelief.' What does this mean? It means that while one is watching a film, one feels that whatever is happening on screen is in fact happening. This sense of engagement is what sets truly great films apart.
The concept behind 'The metaverse' (remember, there is no single metaverse) is to enhance that sense of engagement so that it becomes interactive to the degree that the viewer believes s/he is part of the action.
So, how successful is it? Some people wear special headsets and report that they really feel they are present in the scene they take part in. However, this is not a novel thing. In the 1990s, at futuroscope (sic), a part of a university campus near Poitiers in France had several concepts that heavily influence what people now consider artificial or virtual reality.
1. A cinema showed a 3D film of a skateboarder running down a mountain - with sig
The content herein is subject to copyright by The Yuan. All rights reserved. The content of the services is owned or licensed to The Yuan. Such content from The Yuan may be shared and reprinted but must clearly identify The Yuan as its original source. Content from a third-party copyright holder identified in the copyright notice contained in such third party's content appearing in The Yuan must likewise be clearly labeled as such.
Continue reading
Sign up now to read this story for free.
- or -
Continue with Linkedin
Continue with Google