AI reimbursement to turbocharge medtech revolution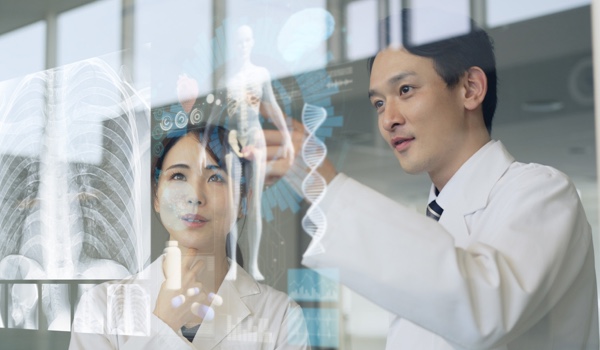 Image courtesy of and under license from Shutterstock.com
Applications for reimbursement of AI-related healthcare costs are arduous and time-consuming, a huge burden that disproportionately affects startups and other small firms. Accelerated adoption of new technology spurred by the COVID-19 pandemic may at last be about to change this situation.
BANGALORE - Artificial intelligence (AI) is a modern day, cutting-edge technology helping healthcare add efficiency and navigate bottlenecks in delivery of efficient health services.1 AI is also a system that learns from a training dataset and, when used by humans, should expand their cognitive capabilities.2 These systems are designed to reduce the cognitive load on humans while also aiding clinicians in making more informed, precise patient care decisions.
AI has been used in many specialties like cardiology, neurology, and radiology and for administrative purposes, such as data management through electronic health record systems.3 The advantage of using AI is that it can process many different types of data to generate fascinating insights for multiple users.4 In addition, the level of analysis developed by AI is often not possible via manual processing of complex data.4 In radiology X-rays and computed tomography scans are inferred by AI to assist reporting clinicians in forming opinions on diagnoses.5 This saves precious time when early, quicker diagnoses are crucial and increases a system's efficiency, as the same clinician can accomplish more in the same amount of time with AI. The expectation is that this increased efficiency should translate into measurable benefits for the system, and lead to financial rewards for AI developers as well.
AI has evolved beyond the concept stage and is steadily becoming part of the mainstream in healthcare. To ensure this adoption momentum remains sustainable, reimbursement and financial reward are essential for AI developers. Therefore, a clear and optimistic road to rewards by the system is necessary to incentivize efforts in the field that will spur innovations.
With the increasing adoption of AI, financial incentives are taking shape in various forms. This is evident from the fact that the services provided
The content herein is subject to copyright by The Yuan. All rights reserved. The content of the services is owned or licensed to The Yuan. Such content from The Yuan may be shared and reprinted but must clearly identify The Yuan as its original source. Content from a third-party copyright holder identified in the copyright notice contained in such third party's content appearing in The Yuan must likewise be clearly labeled as such.
Continue reading
Sign up now to read this story for free.
- or -
Continue with Linkedin
Continue with Google