The Yuan raises the red flag, wards off incursions by GAI chatbots
By The Yuan team | Jun 09, 2023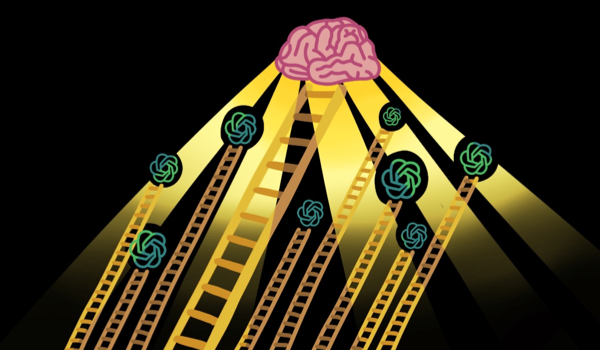 As GAIs such as ChatGPT find ever-wider use, this exciting development also risks obsoleting many human functions. 'Singularitarians' may hail this step, but The Yuan is committed to keeping humans in the loop, and so offers this cautionary tale for our contributors' edification.
SHANGHAI - Artificial intelligence (AI) displaced 4,000 jobs in the United States last month, per outplacement firm Challenger, Gray & Christmas. OpenAI's ChatGPT, Google's Bard, and other generative AI (GAI) chatbots all threaten to hasten this trend of obsoleting human workers.
Employers who have supplanted human staffers with these chatbots have, however, experienced issues with plagiarism, factual errors and 'hallucinations,' with many forced to withdraw their deployment in consequence.
The Yuan has noted that these imitative GAI applications favor a wooden, mechanical, repetitive style - verging on the stultifying - and are prone to overreliance on the most egregiously poor usage, awkward constructions, and flyblown buzzwords now in vogue. This is not the sort of content The Yuan wishes to present to our readership. We strive rather to put a human face on AI, with lively, vivid, empathetic expression. Like the Scarecrow and the Tin Man in the Wizard of Oz, GAI in its current iteration lacks both a brain and a heart and is therefore not calculated to appeal to either in humans. However useful it may be in tasks involving clerical drudgery, it has no place in our reportage.
The Yuan is dedicated to all things AI, but we have not yet reached the 'Singularity,' and we thus remain committed to keeping 'humans in the loop.'
The Yuan has become aware that some of our contributors have used GAI to write their articles (even using ChatGPT to write stories about ChatGPT!). We hereby advise all contributors, that, though we envision a day when AI renders humanity superfluous - and becomes aware of this redundancy, with the terrible consequences that may ensue upon such a realization (hence our forthcoming 'When AI Outsmarts Humans' series) - we steadfastly resist this onslaught, resolutely holding our first line of defense: the integrity of our human-generated content.
The content herein is subject to copyright by The Yuan. All rights reserved. The content of the services is owned or licensed to The Yuan. Such content from The Yuan may be shared and reprinted but must clearly identify The Yuan as its original source. Content from a third-party copyright holder identified in the copyright notice contained in such third party's content appearing in The Yuan must likewise be clearly labeled as such.
Continue reading
Sign up now to read this story for free.
- or -
Continue with Linkedin
Continue with Google