Generative AI, public info, and their implications for the shorter 'long boom'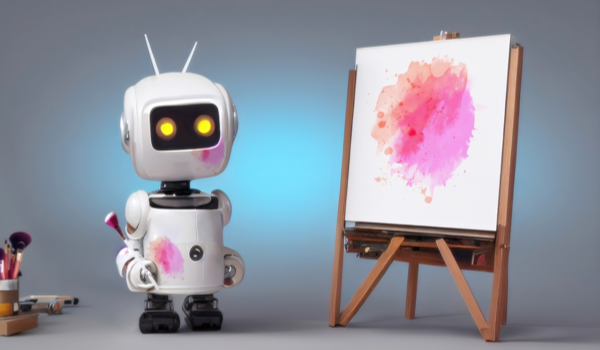 Image courtesy of and under license from Shutterstock.com
The disruptive advent of ChatGPT and other leading AI tech has shown analysis unhelpful in predicting AI's future. The worrisome nature of AI-spawned information and the threat of disinformation makes engagement by OpenAI and other tech firms with the public to ensure everyone's interests crucial.
SINGAPORE, BARCELONA & LONDON - Last month, New York Times journalist Kevin Roose had an experience where Bing/Sydney - Microsoft's most recent chatbot - tried, among other transgressions, to 'break up' his marriage, leading to considerable attention in both traditional and social media.
Since then, Roose, his fellow journalists, and many observers have covered much ground, with the technological developments being only a harbinger of what was to come. OpenAI's latest version of the artificial intelligence (AI) has taken and passed a battery of college and graduate level tests with scores often exceeding those of the most competent humans. This may be impressive, but it also leads to many unanswered questions.
While the back ends of such systems are 'large language models' that simply make predictions of which words or phrases to provide next in response to people's cues, given the vast amounts of information that they are trained on, they can now produce quite believable and highly knowledgeable results - so much so that some people are even anthropomorphizing the 'feelings' of these chatbots.
The credibility of these AI systems renders concerns that have been brought up not only by journalists like Roose, but also thought leaders like Henry Kissinger, Erich Schmidt, and Daniel Huttenlocher. Still, these are just the tip of the iceberg. The connections being forged with social media are more worrying. For every instance of a user's augmentation of his or her productivity, there are multiple truths and fictions becoming intermingled in AI responses, and these are sometimes disseminated to many others.
Everyone is interested in what happens next, but the truth is that linear extrapolation or even analogical reasoning - which has been a good guide in past technological and scientific eras - has become a poor predictor of even the current AI's near future. No one really knows how these systems will evo
The content herein is subject to copyright by The Yuan. All rights reserved. The content of the services is owned or licensed to The Yuan. Such content from The Yuan may be shared and reprinted but must clearly identify The Yuan as its original source. Content from a third-party copyright holder identified in the copyright notice contained in such third party's content appearing in The Yuan must likewise be clearly labeled as such.
Continue reading
Sign up now to read this story for free.
- or -
Continue with Linkedin
Continue with Google