Patenting AI works is often a difficult - and daunting - task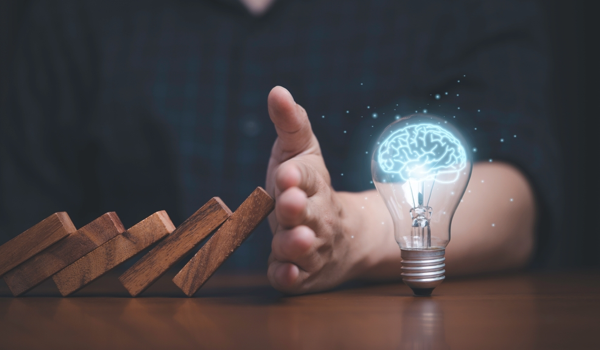 Image courtesy of and under license from Shutterstock.com
Industry and applied research must be keenly aware of how to devise a strategy to shield their innovations, and this indeed applies to AI. AI expert Prof Patrick Glauner sets up the high hurdles those seeking to patent inventions that include AI or are generated by it must clear.
DEGGENDORF, GERMANY - Intellectual property (IP) protection involves safeguarding various types of property rights. There are two main categories - technical IP rights, which encompass patents and utility models, and nontechnical IP rights, which include trademarks and designs. Patents and utility models are used to protect technologies, while trademarks aim to safeguard a product or company name, and designs focus on protecting a product's external appearance or packaging.
While consumers are aware of trademarks and designs, they are often oblivious as to whether a product is protected by a patent. However, patents hold significant importance for those who invest in technology, as they provide a legal monopoly that protects their investments. This monopoly can also help a company establish a dominant market position and achieve a return on investment (ROI). In this case, a granted patent is therefore like a means of achieving an ROI in research and development. It is an exclusive right for a defined territory - e.g., Germany, the United States, or China - to defend the protected technology against unauthorized third parties for a limited period. Based on a granted patent, the patent holder can legally take action against any infringement and defend the technical monopoly against competitors. Obtaining a patent, however, involves complying with legal regulations that outline the requirements and exclusion criteria, which may differ across countries. Patenting pure artificial intelligence (AI) innovations presents a particularly challenging subject, especially because such innovations are not created by humans.
Need to protect AI inventions
AI aims to automate and optimize human decision-making behavior. Today, even ordinary people deal with AI applications hundreds of times a day on average. Some examples of these applications include automated rec
The content herein is subject to copyright by The Yuan. All rights reserved. The content of the services is owned or licensed to The Yuan. Such content from The Yuan may be shared and reprinted but must clearly identify The Yuan as its original source. Content from a third-party copyright holder identified in the copyright notice contained in such third party's content appearing in The Yuan must likewise be clearly labeled as such.
Continue reading
Sign up now to read this story for free.
- or -
Continue with Linkedin
Continue with Google