Risks, challenges, and future of AVs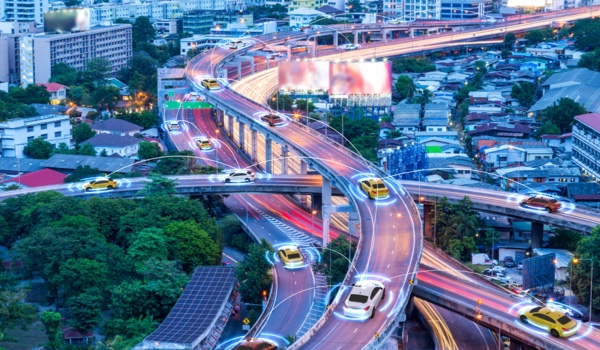 Image courtesy of and under license from Shutterstock.com
As autonomous vehicle technology improves and gradually gets adopted, this should make roads safer and reduce accidents caused by human error, but as ever more conventional cars are replaced by AVs, this will give rise to whole new questions and concerns to be addressed, and which the world should start pondering now.
BERLIN - According to estimates, car accidents total 5.5 million crashes and 30,000 deaths per year in the US alone. More than 40 percent are the result of driver distraction, drug or alcohol use, or fatigue. This means that almost half of all car accidents occur because of humans. Autonomous vehicles (AVs) may thus have the potential to reduce the death toll from car accidents by at least 12,000.1
Globally, the data is even more hopeful: AVs can lower the number of car accidents by up to 90 percent, and can save up to USD190 billion (in damages and health-related costs).2
This means self-driving cars hold a significant advantage over conventional ones for obvious reasons: they are not subject to human emotions, fatigue, drunkenness, or any other distractions (such as talking on the phone while driving), which can cause fatal accidents. AVs also have the opportunity to facilitate better urban development and environmental protection. Therefore, driverless cars are not only innovative, but also hold the potential to be safer, more reliable, and more efficient than standard cars.
Understanding the needs of future users and the risks and challenges that self-driving cars pose to society and companies will play a crucial role in gaining public acceptance, which is believed to be the main driver for the widespread adoption of AVs. While this adoption process is still in its early stages, the extent to which safety improvements are realized depends entirely on engineering and policy decisions.
Risks, challenges
When it comes to assessing the risks of driverless cars, the first thing mentioned in many discussions is the Trolley Problem -a series of thought experiments in ethics and psychology involving stylized ethical dilemmas of whether to sacrifice one perso
The content herein is subject to copyright by The Yuan. All rights reserved. The content of the services is owned or licensed to The Yuan. Such content from The Yuan may be shared and reprinted but must clearly identify The Yuan as its original source. Content from a third-party copyright holder identified in the copyright notice contained in such third party's content appearing in The Yuan must likewise be clearly labeled as such.
Continue reading
Sign up now to read this story for free.
- or -
Continue with Linkedin
Continue with Google