More Sustainable AI Is Crucial for the Future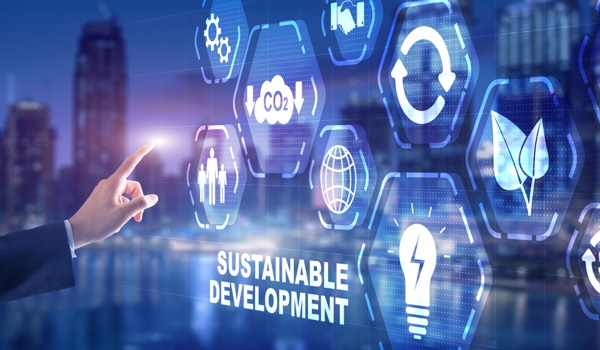 Image courtesy of and under license from Shutterstock.com
Ivana Bartoletti takes a look at the future actions that AI's powerful players must take to win the world's trust in innovation. This will make AI both more effective and safer, and better ensure that citizens' personal data and individual rights are respected.
LONDON - Artificial intelligence (AI) decision-making is everywhere. This set of technologies is often acclaimed for its ability to reduce friction and simplify manual and time-consuming processes. Whether in the criminal justice system or in the welfare state, algorithms are seen as essential to achieving increased efficiency and productivity.
There is no doubt that this is at least partly true. For example, in principle the automation of medical diagnoses could make complex services like cancer screening and MRI scans function as simple walk-in services. This would make it possible for dangerous diseases to be diagnosed in greater volumes and at much earlier stages. Meanwhile, in finance and lending, Big Data and Machine Learning (ML) appear to have provided a new solution to the problem of information asymmetries between small firms and credit intermediaries, a problem that is often linked to the lack of financing for good investment opportunities and the development of promising entrepreneurs' projects.1 ML now allows large companies to use credit-scoring techniques to provide (or deny) lending for clients who are operating on their business platforms.2
Over the last few years, however, this potential for great benefits has been somewhat eclipsed by a growing awareness of the 'softwarization' of the discrimination and inequality that are present in the real world into the systems being tasked to make decisions about the future. This makes employing Automated Decision Making too thoughtless and automatic an action, rather than further exploring the possibility of using technology to continue furthering progress, which is what should be done.
A real awakening has occurred during recent times, which is thanks in particular to the relentless and powerful work of activists and academics - often women of color - who have made the general public more aware of the risks inherent in the
The content herein is subject to copyright by The Yuan. All rights reserved. The content of the services is owned or licensed to The Yuan. Such content from The Yuan may be shared and reprinted but must clearly identify The Yuan as its original source. Content from a third-party copyright holder identified in the copyright notice contained in such third party's content appearing in The Yuan must likewise be clearly labeled as such.
Continue reading
Sign up now to read this story for free.
- or -
Continue with Linkedin
Continue with Google