The Future of Precision Medicine in Africa, the World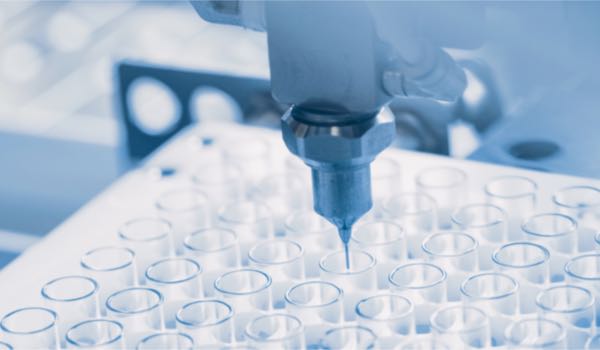 Image courtesy of and under license from Shutterstock.com
What will the future of healthcare look like, and how can Africa overcome inequality and other obstacles to benefit more from health-related data and new technologies that are more precisely tailored to the unique genetics of its diverse population? Gift Kenneth provides some answers.
PORT HARCOURT, NIGERIA - It has often been said that precision medicine is the future of healthcare. This is a future that we can safely say is already here, but its arrival has been unevenly distributed.1The size of the global precision medicine market is expected to reach a 12.1 percent compound annual growth rate for the decade between 2020 and 2030, and reached about US$740 billion by 2020, up from US$203.5 billion in 2019. A few reasons for this are applications of artificial intelligence (AI) in precision medicine, as well as an increase in awareness about personalized treatments.2
The question is, where does Africa fit into all of this?
'Drugs are like shoes; everyone needs them, but they don't always fit'
Precision medicine - a term often used interchangeably with personalized medicine - brings many benefits. It will focus more attention on variations in our genetic makeup, microbiome composition, and metabolomics, as well as considering medical histories, diets, lifestyle habits, and data collected from healthcare providers and patients.3
This will not only work for treatments, but also help predict and prevent ailments in the first place. Instead of the one-size-fits-all approach provided by traditional healthcare practices, we will be able to transform how diseases are treated, thus augmenting these existing practices.3
Benefits of Precision Medicine
Precision medicine comes with several benefits, some of which include:4,5
- Usefulness in the prescription of effective drugs and the right dosages based on drug metabolisms and how these vary from patient to patient

- Reduction in cases of adverse drug reactions (i.e., unwanted

The content herein is subject to copyright by The Yuan. All rights reserved. The content of the services is owned or licensed to The Yuan. Such content from The Yuan may be shared and reprinted but must clearly identify The Yuan as its original source. Content from a third-party copyright holder identified in the copyright notice contained in such third party's content appearing in The Yuan must likewise be clearly labeled as such.
Continue reading
Sign up now to read this story for free.
- or -
Continue with Linkedin
Continue with Google