Healthcare AI Conversations are Getting More Strident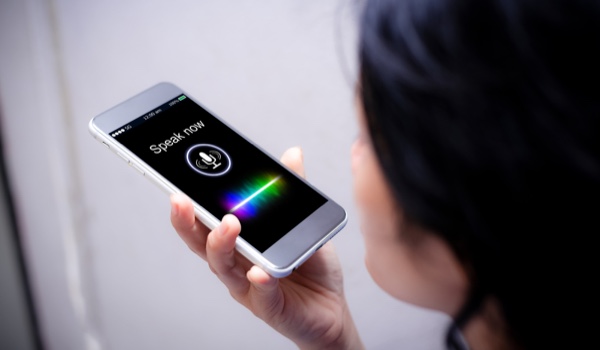 Image courtesy of and under license from Shutterstock.com
'It's good to talk,' was a popular meme for British Telecom back in the monolog 1990s, but now is more relevant than ever in the digital age. Conversational artificial intelligence solutions have come to the fore, interacting in complex conversations, and providing personalized responses, thus easing the heavy burden on healthcare systems worldwide.
BELMONT, MASSACHUSETTS - Conversational artificial intelligence (AI) solutions proliferate, driven by COVID-19 telemedicine experiences, advances in natural language processing (NLP) and speech recognition technologies, and overburdened healthcare systems.
Conversational AI solutions include products and services such as chatbots, voice assistants, and virtual agents used to mimic human interaction via a voice-based interface. These solutions employ masses of data, machine learning and deep learning, and NLP to recognize speech and text inputs and translate their meanings into various languages.
With recent advances in AI tools and technologies enabling more flexible and less pre-determined conversational flow, ever more organizations use conversational AI for internal and external communications, for augmenting human activities and for improving and expanding self-service.
Conversational AI agents currently represent the top use of AI in enterprises, and their adoption rates are expected to almost double over the next two to five years. With increasing competition and demanding customers, businesses need to rely on conversational AI to keep customer satisfaction high, while keeping support costs low. In addition to customer service, common uses include the information technology service desk, sales support, marketing, and e-commerce.
The volume of interactions handled by conversational AI agents in multiple industries increased in 2020 by as much as 250 percent, according to a recent report by Deloitte, that cited data from conversational AI vendors. With increased use, the business benefits are becoming ever more evident. Around 90 percent of companies using conversational AI solutions for customer service report faster complaint resolution and over 80 percent report increased call volume processing. Significantly, 70 percent of respondents report a positive impact on revenues.
One of
The content herein is subject to copyright by The Yuan. All rights reserved. The content of the services is owned or licensed to The Yuan. The copying or storing of any content for anything other than personal use is expressly prohibited without prior written permission from The Yuan, or the copyright holder identified in the copyright notice contained in the content.
Continue reading
Buy this article for only US$1.99
- or -
Continue with Linkedin
Continue with Google