Love in the Time of AI(Part I)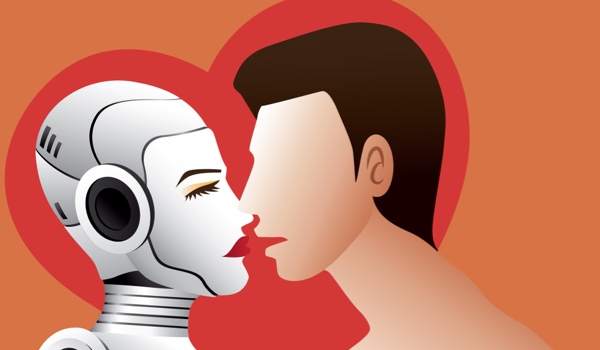 Image courtesy of and under license from Shutterstock.com
Views on the 'marriage' of humans and artificial intelligence are all over the shop, with the issue of sex robots a particular bone of contention. The Yuan contributor Ben Armour threads through this minefield and attempts to answer the question as to whether AI+love is a mésalliance, or a match made in the stars in this three-part series.
LONDON - PART I - AImoral?
"Whether we are based on carbon or on silicon makes no fundamental difference; we should each be treated with appropriate respect."
Arthur C. Clarke
The topic of amorous and/or sexualized artificial intelligence (AI) has riveted attention of late. News reports and academic articles have abounded on the desirability, feasibility, and morality of romanticizing and/or sexualizing AI.
Roman poet Ovid wrote some 2,000 years ago of the Cypriot artist Pygmalion who fell in love with a statute of a woman he carved from ivory, and the goddess Aphrodite, answering his prayer, brought 'her' to life when Pygmalion kissed her.
A recent Taliban order to shop owners in Herat, Afghanistan to decapitate their female mannequins to stop prohibited "idol worship," as various media reported on January 5, attests to the enduring allure of such effigies.
Chess master-cum-businessman David Levy discusses "romantically attractive and sexually desirable robots" in his 2007 book, 'Love and Sex with Robots,' suggesting some will prefer robots to human mates - like the Japanese man who 'married' an artificially intelligent hologram last year. Sexbots are immune to sexually transmitted diseases and pregnancy-proof, Levy notes. He predicts robo-sex will eventually be viewed as ethical, even normal.
As to robots' desirability, "Scheutz and Arnold (2016) conducted a survey of 100 participants from the United States aged between 20 and 61, with 43 percent females and 57 percent males, finding two-thirds of males were in favor of using sex robots while almost two-thirds of females were against," according to a 2017 report by The Hague, The Netherlands-based non-profit Foundation for Responsible Robotics (FRR).
The content herein is subject to copyright by The Yuan. All rights reserved. The content of the services is owned or licensed to The Yuan. The copying or storing of any content for anything other than personal use is expressly prohibited without prior written permission from The Yuan, or the copyright holder identified in the copyright notice contained in the content.
Continue reading
Buy this article for only US$1.99
- or -
Continue with Linkedin
Continue with Google