Facebook is Wrong: The Future isn't Metaverse, it's Personalized AI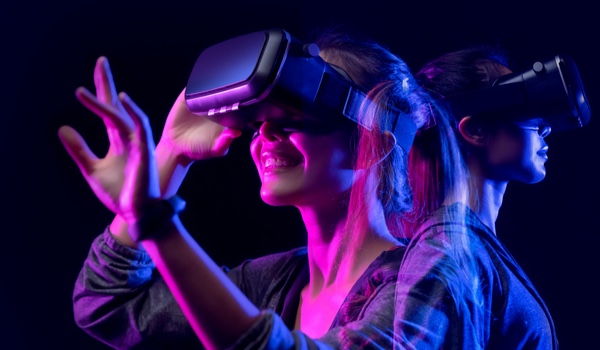 Image courtesy of and under license from Shutterstock.com
Facebook founder Mark Zuckerberg is betting big on metaverse in the hopes of riding the next technological wave. But is augmented reality the indispensable future he hopes it will be, or will the future's large corporations crack the personal artificial intelligence assistant code - a super-app that will make life easier and more productive for everyone on the planet - before he does?
MUMBAI - In the 1993 film Demolition Man, a cop cryogenically frozen in 1996, is woken in 2032. The movie's main protagonist, Sylvester Stallone, discovers technology has radically changed in the future and people do not actively engage in physical sexual intercourse when a woman puts augmented reality (AR) headsets on both of them, and they take pleasure from it. The experience drains analog man's hope of what lies ahead in the hyper digitalized future.
Facebook's Mark Zuckerberg is trying to create a virtual/AR world or metaverse and, like the movie, hopes to make it accessible for 2032. It isn't a new idea. Second Life, an app developed by San Francisco-based Linden Lab, was introduced in 2003 with the idea that people could create an avatar for themselves and have a second life online in a virtual world - or metaverse. Zuckerberg is hoping to push something similar to its maximum potential.
The US media magnate believes metaverse will be a new game-changing, money-spinning, powerful platform but, he has chosen the wrong horse for the race. Though the AR of a metaverse would be huge, the bigger future belongs to personal artificial intelligence (PAI). The clues to this are hidden in the digital history of the world.
Digital companies have grown exponentially by fulfilling the most pressing needs of the largest number of people. Microsoft DOS and Office helped usher in the software revolution. Google revolutionized how we access the Internet. Amazon was first to find a cheap way to deliver books, and then everything else. Today they are the top three companies that hold our digital world together through their enterprise cloud services.1
Facebook tapped into people's need for social connection via digital means: first through Facebook, then by acquiring WhatsApp, and Instagram. Unfortunately, Zuckerberg has taken his eye off the ball in the pursuit of profit, power and personal ambition.
The content herein is subject to copyright by The Yuan. All rights reserved. The content of the services is owned or licensed to The Yuan. Such content from The Yuan may be shared and reprinted but must clearly identify The Yuan as its original source. Content from a third-party copyright holder identified in the copyright notice contained in such third party's content appearing in The Yuan must likewise be clearly labeled as such.
Continue reading
Buy this article for only US$1.99
- or -
Continue with Linkedin
Continue with Google