The Yuan AI 2022 - Trends Prognosis Very Healthy Indeed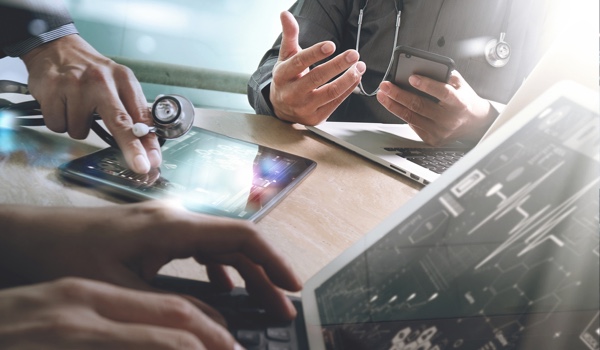 Image courtesy of and under license from Shutterstock.com
The Yuan contributor Kirk Borne presents the fourth article this week on The Yuan platform predicting the evolution of artificial intelligence in 2022. He predicts another year of growing macro trends in the global AI sphere which will open many new ways of thinking, surprising innovations, and more stable solutions to critical problems.
COLUMBIA, MARYLAND – Artificial intelligence (AI) adoption has been rapidly expanding in many sectors over the past few years. The past year witnessed many more organizations and enterprises jump into AI, driven both by internal factors, improved efficiencies and effectiveness of processes, and by external factors, competitive advantage, market positioning, plus some fear of missing out.
Surveys and reports have revealed approximately 50 percent increase in funding of AI initiatives year over year for each of the past several years. The healthcare, pharma, and medical sectors are right there with other growth sectors, like manufacturing, retail, consumer engagement, entertainment, gaming, logistics and supply chain, government, finance, design, events and exhibitions, and scientific research. These macro trends will continue into 2022. What is more interesting are the different subfactors contributing to those trends. We will dissect and explore some of the different dimensions of the healthy AI growth trends in this article.
First, the most significant dimension of growth is in AI applications. Applications are sprouting everywhere as organizations demand more productivity and value from their data, machine learning (ML), and AI assets and investments. Expect more of the same in 2022, though the technical skills talent gap will impose increasing headwinds that may be an impediment to this increasing momentum. Consequently, expect organizations to opt for more low-code/no-code (LC/NC) deployments such as AutoML to harness and maintain the growing AI/ML momentum. Though these LC/NC deployments are often considered less perfect than manually intensive hand-tuned models by AI/ML experts, this LC/NC trend will further differentiate the AI leaders from the AI laggards, which supports the old saying that "getting things done is better than getting things perfect."
Another way of d
The content herein is subject to copyright by The Yuan. All rights reserved. The content of the services is owned or licensed to The Yuan. Such content from The Yuan may be shared and reprinted but must clearly identify The Yuan as its original source. Content from a third-party copyright holder identified in the copyright notice contained in such third party's content appearing in The Yuan must likewise be clearly labeled as such.
Continue reading
Sign up now to read this story for free.
- or -
Continue with Linkedin
Continue with Google