Adding Years to Life and Life to Years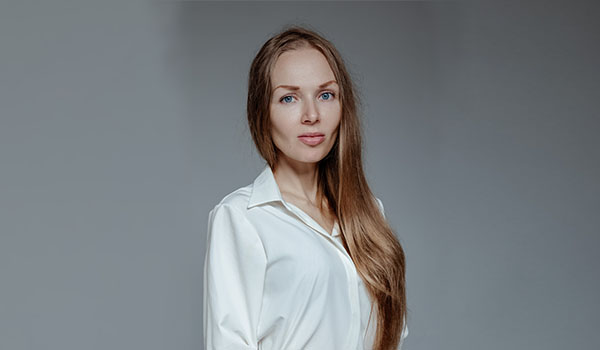 How to understand the aging process, arrest it, and reverse it, is not some crazy plotline from a dystopian science fiction movie, but real, and Dr Eva Bischof is leading pioneering research so everyone can "enjoy a healthy lifespan" and maintain "a high quality of life" in future.
LONDON - Becoming a workaholic seems to be an occupational hazard among longevity researchers and advocates. A few weeks ago, Eva Bischof was involved in a serious accident, which gave her concussion, and badly injured her arm. Though a highly-qualified doctor, the therapy she prescribed for herself was not bed rest, but work.
You probably have to be a workaholic to secure the qualifications and the professional appointments on Bischof's CV. Especially if you come from humble origins: Bischof is the daughter of a tailor and an accountant's assistant, and spent her summers in a house with no running water in her grandparents' village.
Despite this, she trained as a doctor in Germany, then at Harvard University and Columbia University practicing at top institutions in Zurich, Basel, and Shanghai, where she is an associate professor, lecturing and doing research. She is also a medical adviser at four prominent and intriguing longevity organizations, though she emphasizes she spends less than half her time on these engagements.
"I can't survive without my clinical work," she said.
While working as a physician at the University Hospital in Basel, Bischof, who won a grant to study cancer in China, began to focus on longevity medicine. She is enormously impressed by the appreciation for innovation and progress she experiences in China, and by the country's ambition to lead the world in various categories of technology, including healthcare.
Bischof's first medical adviser role is at Insilico Medicine, a Hong Kong-based company which uses artificial intelligence (AI) to develop drugs. She had known founder and Chief Executive, Alex Zhavoronkov, for several years before he invited her to join the firm. Because both of their schedules were so hectic, their first meeting to discuss the role took place on a Sunday at 11.30 p.m.
In the early 2000s, Zhavoro
The content herein is subject to copyright by The Yuan. All rights reserved. The content of the services is owned or licensed to The Yuan. Such content from The Yuan may be shared and reprinted but must clearly identify The Yuan as its original source. Content from a third-party copyright holder identified in the copyright notice contained in such third party's content appearing in The Yuan must likewise be clearly labeled as such.
Continue reading
Sign up now to read this story for free.
- or -
Continue with Linkedin
Continue with Google