AI Provides Key to Pandemic Preparedness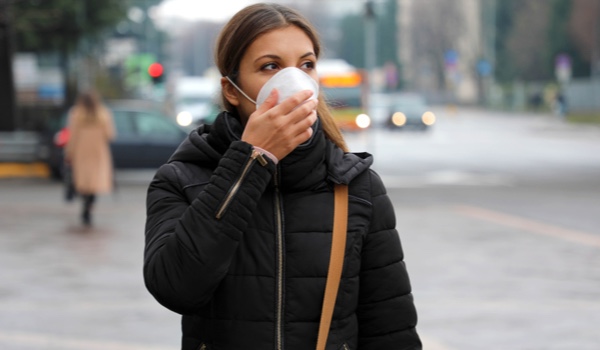 Image courtesy of and under license from Shutterstock.com
The world appears to be on the cusp of monumental transformation in healthcare, thanks in no small part to COVID-19 which has provided a platform for the Fourth Industrial Revolution. Dr Gaurav Chandra believes this is an ideal opportunity for humanity to come together, work on tangible solutions to free us of this pandemic, prevent another, and leave a legacy for future generations.
DENVER, COLORADO - Throughout history, humans have relied on technology to improve their lives. We have had periods of industrialization and innovation scattered throughout human history, and while they have had a monumental impact on progress, these evolutionary advancements are not constant and gradual. They occur following a "situational crisis" for the human species. The COVID-19 pandemic is a massive situational crisis that has caused significant pressure on individuals, organizations, governments, and communities and has revved up the Fourth Industrial Revolution (4IR).
In his book, The Fourth Industrial Revolution, Klaus Schwab[1] notes that this marks the beginning of a process that fundamentally changes how we live, work and relate to one another. A fusion of artificial intelligence (AI), robotics, the Internet of things, genetic engineering, and quantum computing are parts of the 4IR. This is an opportunity for more than just technology-driven change; it is an opportunity to help everyone, including leaders, policymakers, and people from all income groups and nations, to harness converging technologies and create an inclusive, human-centered future. The real opportunity is to incorporate AI as a tool against inequality. We can harness it to give the most significant number of people a positive impact on their families, organizations, and communities.
We have made tremendous progress since Alan Turin posed a question regarding AI, a term coined in 1955 by John McCarthy, "Can machines think?"
AI's Role in COVID-19 Epidemiology, Genomic Surveillance, and Tracking Virus Variations
AI has already helped us significantly during the current pandemic, from genome surveillance and tracking variations to diagnosis and multiple treatment strategies. As of December 12, 2021, over 270 million individuals have been in
The content herein is subject to copyright by The Yuan. All rights reserved. The content of the services is owned or licensed to The Yuan. Such content from The Yuan may be shared and reprinted but must clearly identify The Yuan as its original source. Content from a third-party copyright holder identified in the copyright notice contained in such third party's content appearing in The Yuan must likewise be clearly labeled as such.
Continue reading
Sign up now to read this story for free.
- or -
Continue with Linkedin
Continue with Google