Digital Revolution is Eating its Young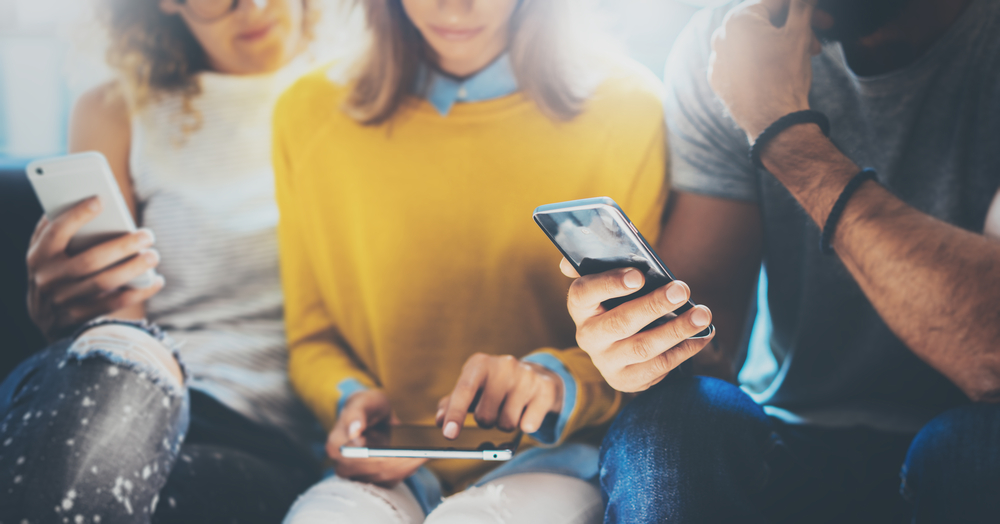 Image courtesy of and under license from Shutterstock.com
Massive online platforms have spawned numerous virtual marketplaces, opening a gap between the real and digital economy. Driving more people online for goods, services and work, the pandemic is widening it. The new digital industrial complex will hamper market efficiency, with the placement of real-economy assets below digital financial assets inducing a K-shaped corporate recovery in which digital firms can grow without limit, while others are bounded by the finite conditions under which they operate.
CAMBRIDGE, MASSACHUSETTS - As massive online platforms have given rise to numerous virtual marketplaces, a gap has opened between the real and the digital economy. And by driving more people than ever online in search of goods, services, and employment, the coronavirus pandemic is widening it. The risk now is that a new digital industrial complex will hamper market efficiency by imposing rents on real-economy players whose daily operations depend on technology.
The premise of the Fourth Industrial Revolution (4IR) is that the tangible and intangible elements of today's economy can coexist and create new productive synergies. The tangible side of the economy provides the infrastructure upon which automation, manufacturing, and complex trade networks rest, and intangibles, logistics, communication, and other software and Big Data applications, allow for these processes to achieve optimal efficiency.
More to the point, the tangible economy is a prerequisite for the intangible economy. Through digitalization, tangibles can become intangibles and then overcome traditional limitations on scale and value creation. While heavily transactional and capital-intensive, this process hitherto has been a positive mechanism for growth, providing some equity of opportunities for small and large countries alike.
But this standard account of the 4IR omits the recent decoupling of the digital and real sectors of the economy. Digitally native companies that benefited from the suspension of traditional factors of production have been growing even faster than they did before COVID-19.
By the beginning of September 2020, Facebook, Amazon, and Apple's share prices had more than doubled since the start of the pandemic, with Apple becoming the first company ever to achieve a US$2 trillion valuation. And while shares of Netflix and Alphabet (Google), the other so
The content herein is subject to copyright by Project Syndicate. All rights reserved. The content of the services is owned or licensed to The Yuan. The copying or storing of any content for anything other than personal use is expressly prohibited without prior written permission from The Yuan, or the copyright holder identified in the copyright notice contained in the content.
Continue reading
Buy this article for only US$1.99
- or -
Continue with Linkedin
Continue with Google