Fully informed consent must be respected, especially in the age of AI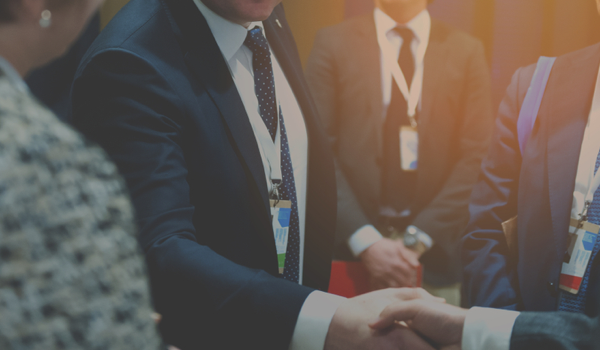 Image courtesy of and under license from Shutterstock.com
This part of an AI governance series, which began with data handling, focuses on informed consent, which must legally be obtained from users but, too often, companies follow the letter of the law, not the spirit, says Benedictine University applied AI researcher Prof Todd Kelsey.
CHICAGO - Every internet user has agreed to a great number of terms of service (TOS), and often the agreement is passive, where the user interface states that by signing up the user agrees to the TOS, and a link is given. However, 90 percent of people do not actually bother to read TOS content in detail, and a Berkeley study found as little as 1 percent actually read it from start to finish.
The purpose of TOS is to fulfill companies' legal obligation to disclose - among other things - how a user's data is handled and what obligations and terms exist in the form of an ad hoc legal agreement. In many cases, provisos in the fine print state how a user's data may be shared with third parties or even re-sold. Over time, TOS have become clearer and more understandable, in some cases because of national regulations.
One of the purposes of TOS is to provide legal cover for a company. In the event of a dispute, it can simply point to the TOS and indicate that the user consented to the terms stated there. However, if only 1 percent of people actually read TOS, does that really constitute fully informed consent?
The legal standard thus far is based on precedents and the courts, and may involve public servants and regulation. The intent is to strike a balance between the interests of a company and those of a user. However, in recent years the value of data has skyrocketed, which means more attention has gone to how companies use - and misuse - data. Even for the 1 percent of people who actually read TOS, how many fully understand it?
The time may have come for a more understandable standard - fully informed consent (FIC). The key difference with FIC is that it means users know the full implications of the agreements they are making and what they are signing over.
The current status quo could be challenged with a few simple questions. Suppose a large tech company is providing a service for free to users in r
The content herein is subject to copyright by The Yuan. All rights reserved. The content of the services is owned or licensed to The Yuan. Such content from The Yuan may be shared and reprinted but must clearly identify The Yuan as its original source. Content from a third-party copyright holder identified in the copyright notice contained in such third party's content appearing in The Yuan must likewise be clearly labeled as such.
Continue reading
Sign up now to read this story for free.
- or -
Continue with Linkedin
Continue with Google