Data science reshapes life sciences at the pulsing heart of innovation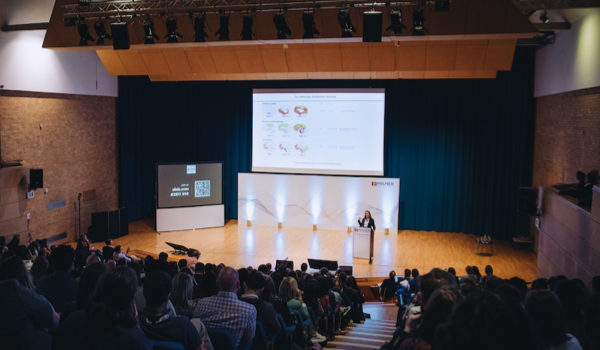 Cambridge scientists have driven many breakthroughs underpinning medicine. The city's cluster has a vibrant life sciences scene, with AI upending knowledge management and transfer, says Simone Castello, an ex-BBC journalist who is now Science Communicator at Cambridge University.
CAMBRIDGE, UK - A previous article of mine introduced the Cambridge cluster in the context of technology. This cluster is not just about software as a service solutions -it is also a vibrant ecosystem that links scientists and clinicians with businesses and entrepreneurs to create the innovative therapies of the future.
The southeastern English town has a rich history of science discovery and interdisciplinary collaboration, from Isaac Newton through Albert Einstein to Francis Crick, Rosalind Franklin, and James Watson. Currently, 121 researchers affiliated to its University of Cambridge have received Nobel Prizes.
In life sciences, 50 Nobel Prizes in chemistry, physiology, and medicine have been associated with Cambridge. Scientific achievements date all the way back to William Harvey's discoveries about the circulation of blood in the 17th century to Crick, Franklin, and Watson's DNA breakthrough in 1953, and continuing with Professor Sir John Gurdon's Nobel Prize-winning work on stem cells in 2012. Meanwhile, scientists from the Medical Research Council Laboratory of Molecular Biology developed humanized monoclonal and synthetic antibodies that are used for drug treatments for cancer, arthritis, and asthma, resulting in a Nobel Prize awarded to Sir Greg Winter in 2018.
Today, Cambridge's life science community comprises over 630 companies and a GBP18 billion (USD22.92 billion) turnover from knowledge-intensive firms. In this dynamic entrepreneurial space, the Milner Therapeutics Institute has built a global alliance of 93 organizations, including 12 pharmaceutical firms in its consortium - Astex, AstraZeneca, Bristol Myers Squibb, Eli Lilly and Company, GlaxoSmithKline, Shionogi, Pfizer, Janssen R&D, Ferring, Eisai, Astellas, and Merck, Sharp & Dohme - as well as affiliated biotech venture companies and research ins
The content herein is subject to copyright by The Yuan. All rights reserved. The content of the services is owned or licensed to The Yuan. Such content from The Yuan may be shared and reprinted but must clearly identify The Yuan as its original source. Content from a third-party copyright holder identified in the copyright notice contained in such third party's content appearing in The Yuan must likewise be clearly labeled as such.
Continue reading
Sign up now to read this story for free.
- or -
Continue with Linkedin
Continue with Google