AI helps answer the question 'What should I eat to be healthy?'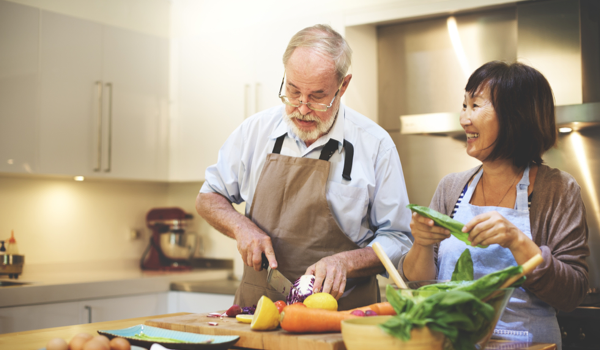 Image courtesy of and under license from Shutterstock.com
AI personalized healthcare and medical treatments target patients' unique traits and needs, but equally important is preventative care encompassing personalized nutrition plans tailored to, e.g., gut microbes, lifestyle, and socioeconomic factors, states AI commentator Gil Press.
BELMONT, MASSACHUSETTS - Personalized medicine has always been the big promise of the application of artificial intelligence (AI) to healthcare. The MYCIN expert system, developed at Stanford University in the early 1970s, was designed to assist physicians by recommending treatments for certain infectious diseases. MYCIN not only helped physicians identify the culprit bacteria, but also adjusted the recommended antibiotics based on some of the patient's characteristics.
The development of expert systems, in healthcare and other fields, has turned out to be too costly, too complex, and too dependent on human experts and 'knowledge engineers'. However, the success of a different approach to AI that is based on statistical analysis, plus the availability of vast repositories of human knowledge and experience via the Web, gave rise modern AI, or deep learning. This has in turn led to new expectations for precision medicine and its beneficial impact on medical diagnosis, patient treatment, and healthcare administrative efficiency.
This new attitude and the demonstrated progress in treating patients as individuals and not as averages should also apply to preventing disease, not just fighting it. AI-led precision nutrition can thus be of great assistance in maintaining and improving people's health.
Ever since the early evolution of the practice of medicine, people have argued that their diets correlate with the state of their health. As Hippocrates, the 'father of medicine', is reputed to have said around 400 BC, "Let food be thy medicine and medicine be thy food." However, this then begs the question of what the 'right' foods are that one should be eat, and which 'wrong' ones should be avoided.
Until recently there has been a dearth of scientifically validated nutrition advice, and so people have had to rely on subjective guidance and government-issued recommendations. Generic, conflicting, and even biased r
The content herein is subject to copyright by The Yuan. All rights reserved. The content of the services is owned or licensed to The Yuan. Such content from The Yuan may be shared and reprinted but must clearly identify The Yuan as its original source. Content from a third-party copyright holder identified in the copyright notice contained in such third party's content appearing in The Yuan must likewise be clearly labeled as such.
Continue reading
Sign up now to read this story for free.
- or -
Continue with Linkedin
Continue with Google