AI is poised to bestow digital immortality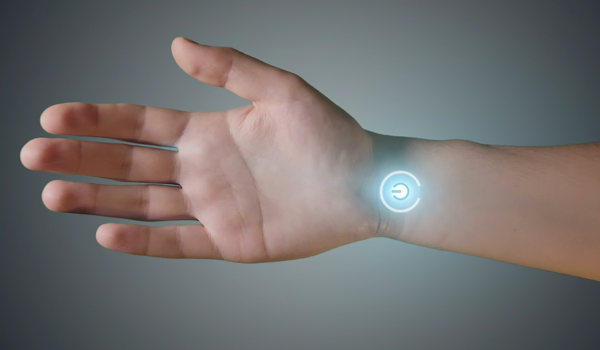 Image courtesy of and under license from Shutterstock.com
The pursuit of immortality dates back thousands of years. Physical immortality remains out of reach, but in this age of AI digital immortality is inching closer to reality, argues Eleni Natsi, a journalist focused on the transformative impact of AI.
ATHENS - In one episode of the famous science fiction series Black Mirror, Martha, the main character, is devastated by the sudden death of her partner Ash. In her grief, Martha turns to a new technology that promises to bring Ash back to life through a digital avatar based on his social media profiles and other online activity.
As Martha finds herself drawn into a strange and unsettling relationship with this digital version of her partner, the episode explores the boundaries between life and death, and reality and illusion, and raises important questions about the nature of consciousness, identity, and the human condition in an increasingly digitalized world.
Still, one should remember that not everything is sci-fi. With rapid technological advances, the concept of digital immortality is becoming ever more interesting and relevant. Simply put, digital immortality refers to the idea that people's consciousnesses, memories, and personalities can be uploaded and stored in a digital format, allowing them to potentially live on indefinitely. While this notion may sound far-fetched, recent advances in artificial intelligence (AI) and related technologies have made it seem more possible than ever before.
The development of AI-powered chatbots and virtual assistants is one of the driving forces of digital immortality. Artur Sychov, founder of the London-based metaverse company Somnium Space, said that the rapid development of ChatGPT has accelerated the timeline for one of his most ambitious and unconventional projects by several years. According to Sychov, a user has begun integrating OpenAI's chatbot into his metaverse, creating a virtual assistant that will hasten the development of the 'live forever' mode for robot avatars. This mode, which Sychov is currently working on, will enable individuals to save their mannerisms, speech, and movements so that they can return as an online avatar after their deaths and converse with t
The content herein is subject to copyright by The Yuan. All rights reserved. The content of the services is owned or licensed to The Yuan. Such content from The Yuan may be shared and reprinted but must clearly identify The Yuan as its original source. Content from a third-party copyright holder identified in the copyright notice contained in such third party's content appearing in The Yuan must likewise be clearly labeled as such.
Continue reading
Sign up now to read this story for free.
- or -
Continue with Linkedin
Continue with Google