The Yuan 2023: Six AI trends in 2023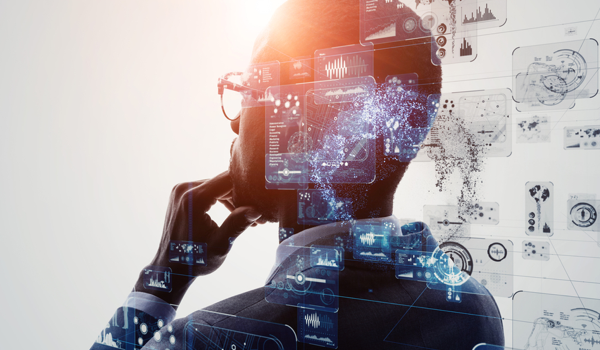 Image courtesy of and under license from Shutterstock.com
As 2022 draws to a close, it is time to start looking ahead to the future of AI and its impact in 2023. Bart de Witte, an expert on digital transformation in healthcare and founder of Berlin-based non-profit HIPPO AI, which aims to make AI in medicine a community asset, predicts what AI holds in store for 2023, and thereafter.
BERLIN - The past three years have seen great change and upheaval, and 2023 is likely to see a continuation of this. The following are six trends in artificial intelligence (AI) that one should keep an eye on in the coming year.
1. Emergence of synthetic content
Developers, designers, copywriters, content creators, and many other creative professions may find themselves facing rapid workforce-related shifts. AI will not replace them - at least not yet - but those who do not work with AI will eventually be replaced by those who do. Generative AI has become a democratized tool for automating activities and time-consuming processes.
In 2023, it will be individuals, not teams, who will develop their content, and this will get done in a matter of hours, not days. With open-source startups that offer generative AI for specific use cases, synthetic content will soar, and much of these creations will inspire architects, fashion designers and other creators, so it will be only a matter of time until these synthetic AI created designs enter the physical world. Synthetic avatars, virtual influencers, virtual brand advocates, and AI bots that complete open-ended tasks will become the norm.
In 2020, the amount of data on the internet was 64 zettabytes (a zettabyte is a trillion gigabytes). Moreover, there were more than 40 billion images on Instagram, 340 million tweets a day, countless posts on TikTok, and so on. With increased access to generative AI, expect these numbers to grow exponentially over the next decade.
The likelihood is that by this time next year, it will be almost impossible to distinguish whether a video was made by a human or a computer just by watching it. This will set off a wave of innovation, and at the same time there will be an increased demand for skills like AI literacy and critical thinking.
Gen
The content herein is subject to copyright by The Yuan. All rights reserved. The content of the services is owned or licensed to The Yuan. Such content from The Yuan may be shared and reprinted but must clearly identify The Yuan as its original source. Content from a third-party copyright holder identified in the copyright notice contained in such third party's content appearing in The Yuan must likewise be clearly labeled as such.
Continue reading
Sign up now to read this story for free.
- or -
Continue with Linkedin
Continue with Google