Applying AI in SPECT MPI in CAD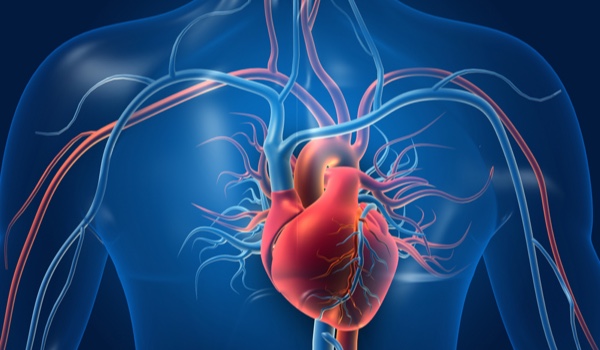 Image courtesy of and under license from Shutterstock.com
Single-photon emission computer tomography (SPECT) myocardial perfusion (MPI) plays a crucial role in diagnosing cardiovascular disease risk, and deep learning models can predict major adverse cardiac events (MACE) more accurately than today's standard imaging protocols. This may treat more high-risk patients before the onset of atherosclerosis and heart attacks, achieving better outcomes with lower medical, social, and economic costs.
PARIS - Cardiovascular diseases (CVDs) are the leading cause of death globally in both men and women, responsible for around 32 percent of all deaths worldwide.
Coronary artery disease (CAD) remains the most frequent type of CVD. It often results from the buildup of plaque in the arteries that supply oxygen-rich blood to the heart. Known as atherosclerosis, this accumulation often begins early in life and can go undetected for years or even decades but, as the blockage gets worse, the slowed blood supply to the heart muscles may begin to cause angina pectoris and, in extreme cases, lead to a heart attack.
In addition to its mortality burden, CAD also has a significant impact on morbidity and quality of life, making it a major public health problem which brings heavy economic costs. Therefore, establishing diagnoses accurately and deciding on correct treatment plans are crucial on a socioeconomic level, not just in terms of health.
Single-photon emission computer tomography (SPECT) myocardial perfusion (MPI) is the most widely used nuclear imaging modality, and plays an essential role in the diagnosis, risk assessment, evaluation, and clinical decision guidance in CAD. It is more widely available but less accurate than positron emission tomography (PET) MPI. The latter, in addition to the demanding tasks and inter-observer variability of image interpretation, highlight the potential of AI to aid physicians in achieving accurate, affordable, and cost- effective CAD diagnosis and management.
The REFINE SPECT (Registry of Fast Myocardial Perfusion Imaging with NExt generation SPECT) registry provides multicenter diagnosis and prognosis data for patients who have undergone myocardial perfusion imaging (MPI) with the latest-generation SPECT scanners, with prognostic data available for 20,418 patients from five centers and diagnostic data available for 2,079 patients. The features include 290 extracted individ
The content herein is subject to copyright by The Yuan. All rights reserved. The content of the services is owned or licensed to The Yuan. Such content from The Yuan may be shared and reprinted but must clearly identify The Yuan as its original source. Content from a third-party copyright holder identified in the copyright notice contained in such third party's content appearing in The Yuan must likewise be clearly labeled as such.
Continue reading
Sign up now to read this story for free.
- or -
Continue with Linkedin
Continue with Google